Today is Nollywood actress Bimpe Akintunde's birthday and she just can't keep calm.
The Yoruba actress thanked God by posting a photo of her last year's birthday on her Instagram.
Bimpe Akintunde mentions how much God loves her and thanks him for everything.
Regarding the use of old photoshoot, Bimpe Akintunde said that due to personal reasons she cannot carry out photoshoot this year.
"Yah Allah!!!!!
I just want to say Thank you for everything!!! Absolutely everything!!!! I mean Everything!!! Yes, everything!!!!!!!
Happy Birthday to Me…. God you Love me too much o!! Too much oooo excess Love ooooo.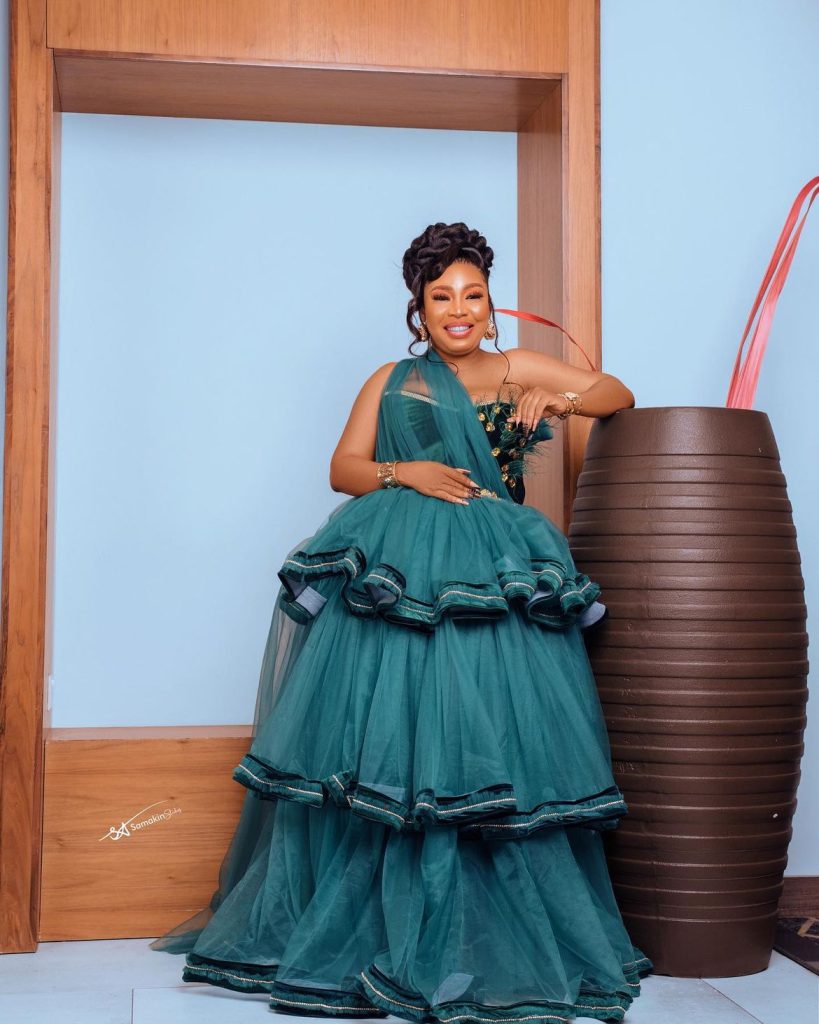 NB; the picture was last year's shoot, I didn't do a photoshoot this year for personal reasons".