Nollywood actor and singer Allwell Ademola has revealed at what age she became CEO.
In a funny post posted online, the plus size movie star claims she became CEO at 12 thanks to a teacher who called her boss.
She wrote on Instagram, "You are 25 and not a CEO yet? What a shame.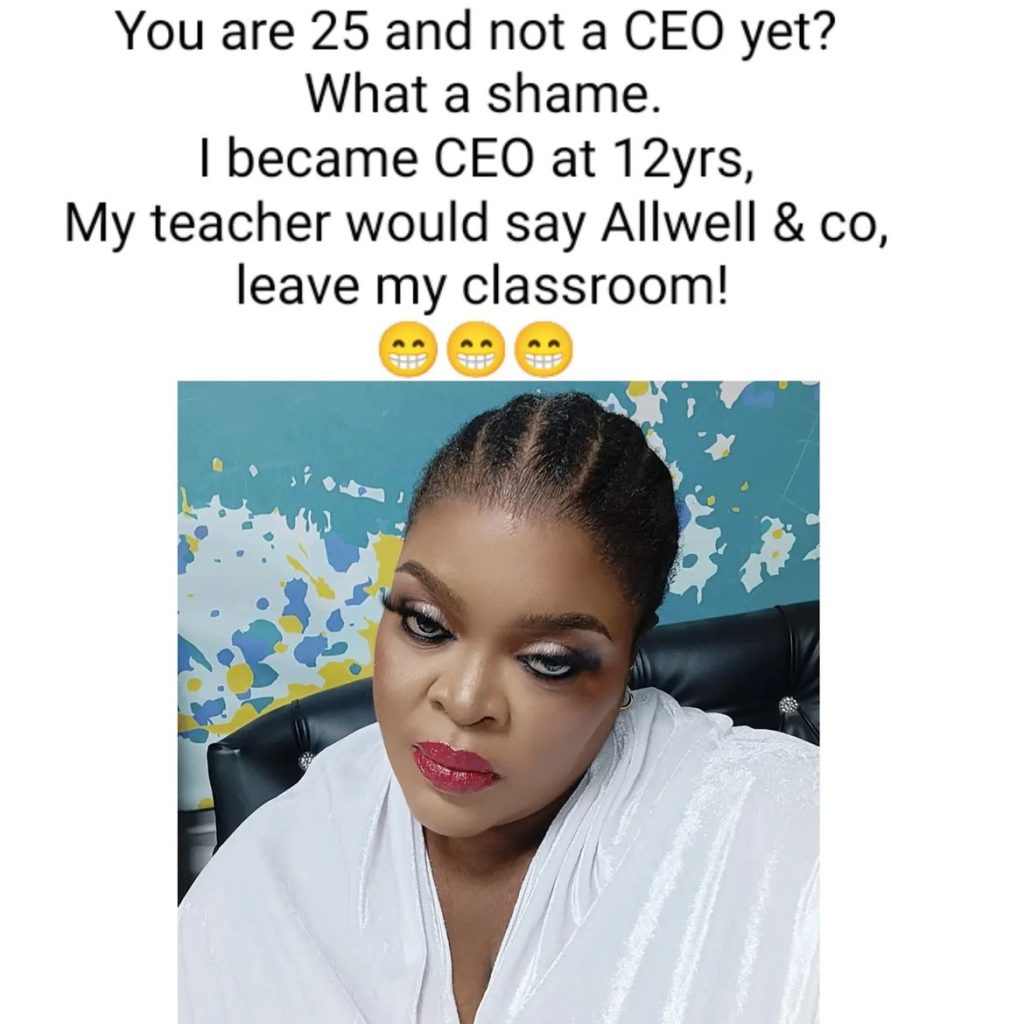 I became CEO at 12yrs, my teacher would say Allwell & co, leave my classroom!"