Movie Review: JBO (Jaguda Baba Ole): Conflicting interpretation of good, evil
Movie Title: JBO (Jaguda Baba Ole) 1 & 2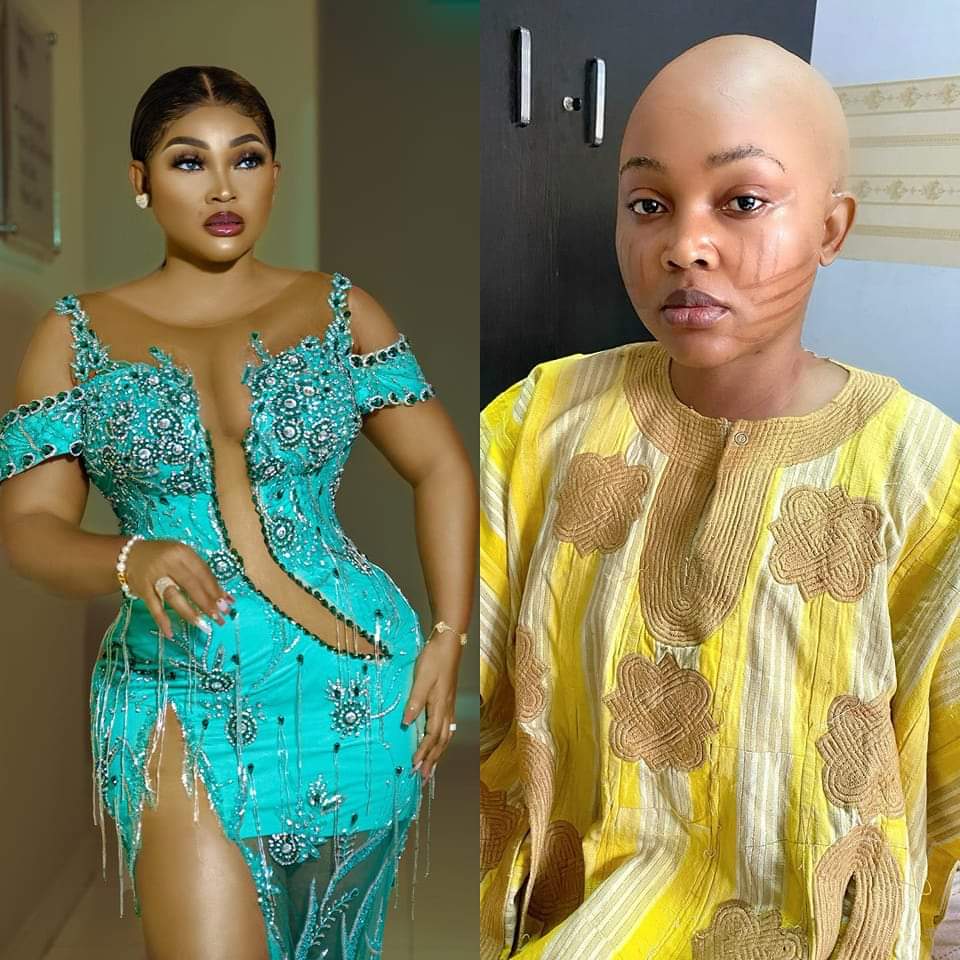 Release date: March 2023
Cast: Mercy Aigbe, Adeniyi Johnson, Funso Adeolu, Abiodun Adebanjo, Afeez Eniola, Ibrahim Yekini, Jemilolu Olumbe
Director: Adebayo Tijani
Run-time: 1 hour
It is a well-known fact that the lifestyle of people influences the themes of their stories. So it is unsurprising that Nigerian movies, even those of the indigenous language genres, are replete with stories about insecurity.
From kidnappings to banditry or outright terrorism, Nigeria has been in the spotlight in the past decade for rampant insecurity.
However, what may not be in the public domain is the use of spirituality to fight insecurity. And no, we are not talking about going to church to pray.
Deploying incantations, charms and the workings of traditional religion have been used to fight insecurity. These and more are some of the thematic explorations of the movie JBO (Jaguda Baba Ole).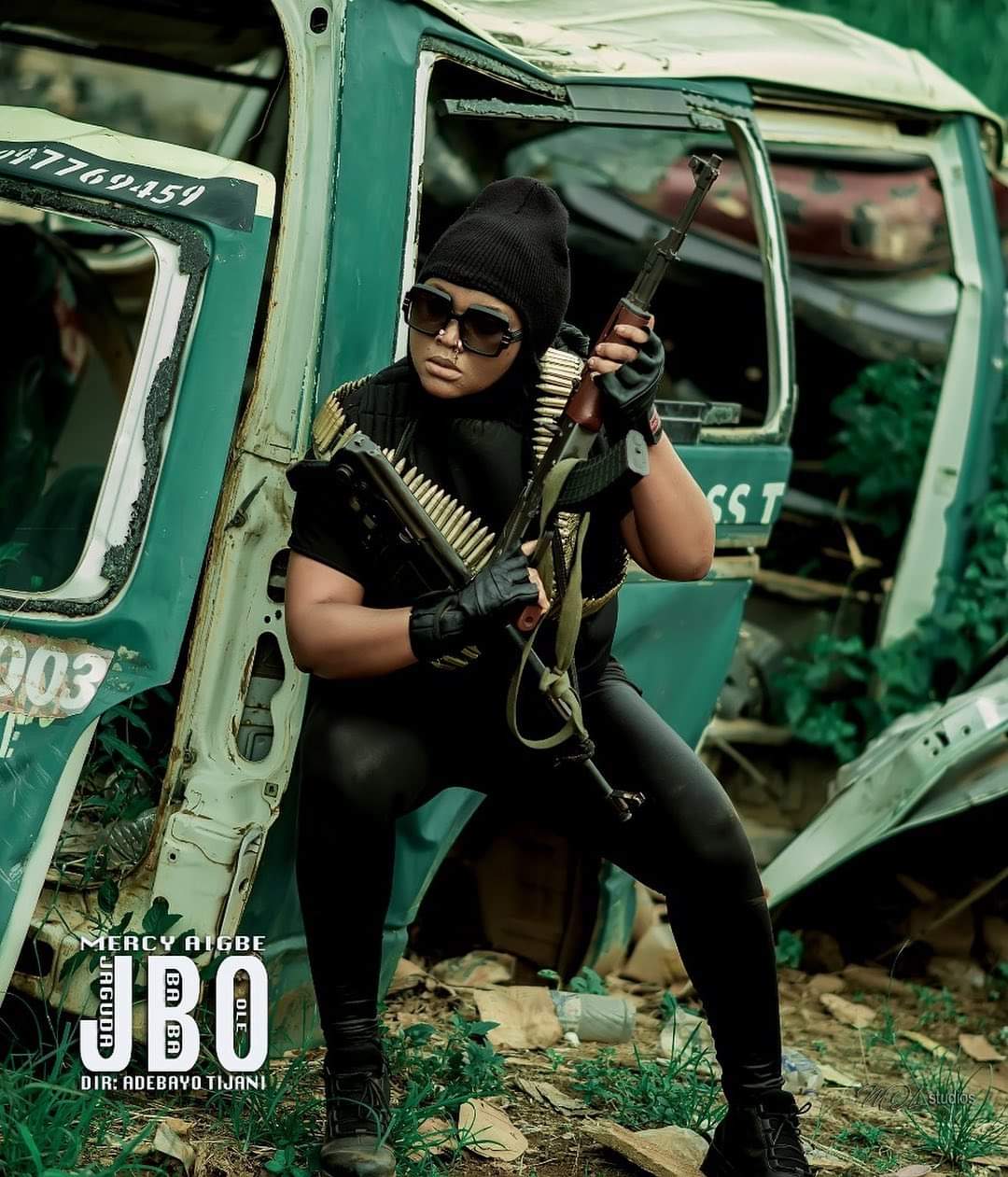 JBO (Jaguda Baba Ole)
A scene from JBO (Jaguda Baba Ole)
Plot
There was a prison break, and the government had to take high-profile prisoners to secure facilities. Meanwhile, the police convoy conveying Susan Adekanbi, aka JBO (Mercy Aigbe), to a detention facility called Sambisa was intercepted by Silent (Ibrahim Yekini) on Damaturu Road using bombs and an assault rifle.
All but one Police officer dies. As the police launch an investigation
Upon her rescue, JBO embarks on a journey of vengeance. She consorts with a native doctor who conjures up her twin sister to go on raids with them to set her up for arrest.
The daring raids she embarks on with Silent, her sergeant at arms, and his crew leave a lot of dead police officers in their wake.
Things take a turn when Officer Shina (Afeez Eniola) resorts to consulting his father, a spiritualist, to match the robber's charms with his.
After a diamond heist, JBO sets it up so her twin goes home with the diamonds so the police can find them on her. But her husband stows it away. This puts a strain on JBO's relationship with Silent.
Finally, they go their separate ways leading to a robbery gone wrong.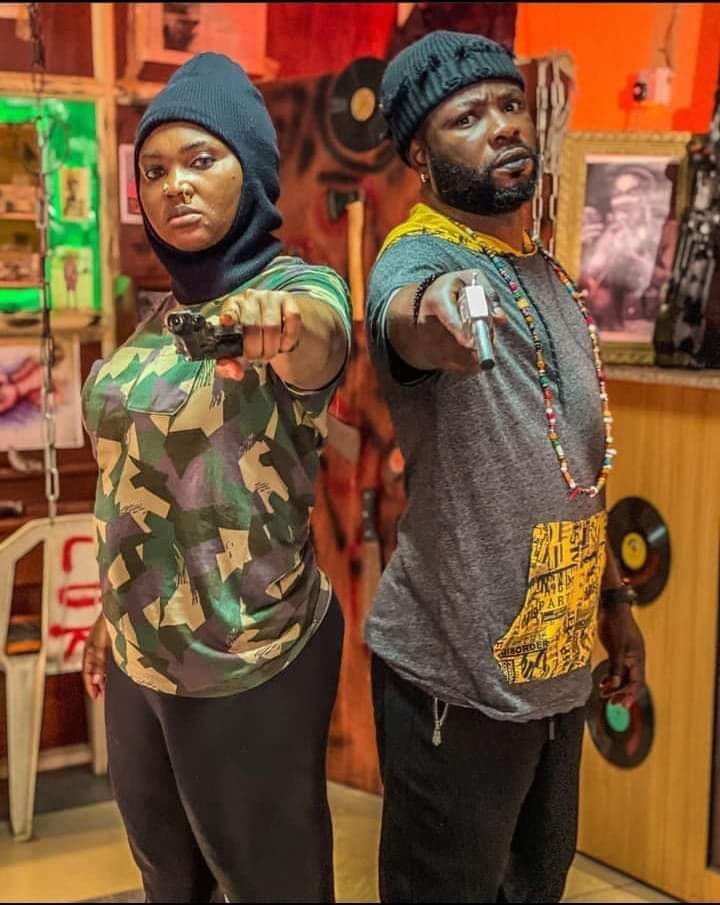 JBO (Jaguda Baba Ole)
A scene from JBO (Jaguda Baba Ole)
Review
While JBO (Jaguda Baba Ole) seems to be new turf for the Yoruba Nollywood genre, the move is a daring interpretation of some of the high-profile criminality Nigerians have witnessed.
The late Shina Rambo quickly comes to mind.
Flops
JBO's case with Silent is one of one good turn deserving another. She once saved him, so during her prison transfer, he saw the need to free her from her captors.
On the other hand, her twin sister, a judge, is responsible for sending her to jail. The movie doesn't establish this until much later, confusing the storyline.
A little backstory between JBO and her twin sister would have helped. We only got a hint that JBOs twin sister is the judge who sent her to jail. Before then, viewers had to guess.
Also, the film has a streak of a faulty timeline. Their mother ran mad because she trusted the wrong person in business.
The flashback scenes of their jilted mother and her fraudulent lover were anything but in the past. The settings do not establish that it was a flashback. Again, viewers have to decipher for themselves.
Also, except for the YouTube streaming income, there is no point in making a two-part film one hour a piece.
In addition to that is the fact that the movie ends on a cliffhanger. This gives a hint that another one-hour third part is on the offing.
Props
It is a fact that Yoruba movies come with great storytelling. JBO (Jaguda Baba Ole) reinforces this.
Mercy Aigbe playing the dual role of twins further positions her as a method actor.
Very few people have been able to pull this off in the Nigerian movie industry. Ramsey Nouah's 'Dangerous Twins' is a good example.
In Ms Aigbe's case, playing a classy High Court Judge and switching to a husky-voiced personality with piercings, is no mean feat.
Verdict
Nigerian movies portray the police as either bribe-collecting, trigger-happy low life or the hero that saves the day.
The case is different from JBO.
The movie is a conflicting interpretation of the duality of good and evil.
The villains in the movie resort to charms, or jazz, to succeed in their operations.
To beat them in their game, Officer Shina had to resort to their methods.
Overall, JBO (Jaguda Baba Ole), available on YouTube, is an excellent watch with excellent entertainment value.