In other to continuously bridge the gap between the Yoruba race and the rest of the world through cultural integration and globalizing Yoruba culture across the shores of Nigeria; His Imperial Majesty, Ooni of Ifé; Arole Oduduwa, Ooni Adeyeye Babatunde Enitan Ogunwusi Ojaja II CFR has officially delivered the 1st title to Quilombola territory in Brazil; making the city first outside Africa to receive a certificate of Yoruba territory.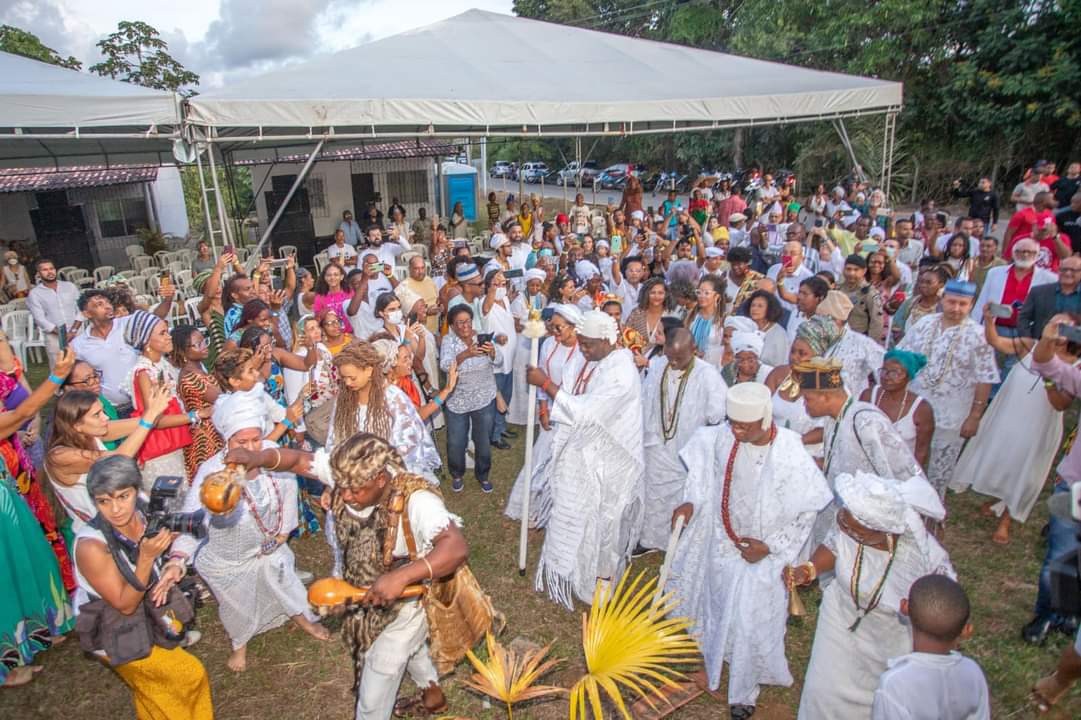 Ooni Adeyeye and his entourage from Nigeria arrived in Bahia, welcomed by an orchestra of atabaques and berimbaus. He delivered the title in recognition of Quilombola territory in Brazil on Sunday the 19th of March 2023. The epoch-making ceremony took place in the Quingoma community, in Lauro de Freitas, in the Metropolitan Region of Salvador, Brazil.
Residents of Quilombola could not hold their joy as they celebrated the delivery of the title of Yoruba territory which will further strengthen and preserve the Yoruba history, culture and language in the community. According to the account, the Quilombola was recognized for having received and welcomed Yoruba people, who were enslaved and forcibly removed from their base in Nigeria during the era of the slave trade in Africa, the recognition of Quilombola as Yoruba territory is another step in the fight for respect for African history.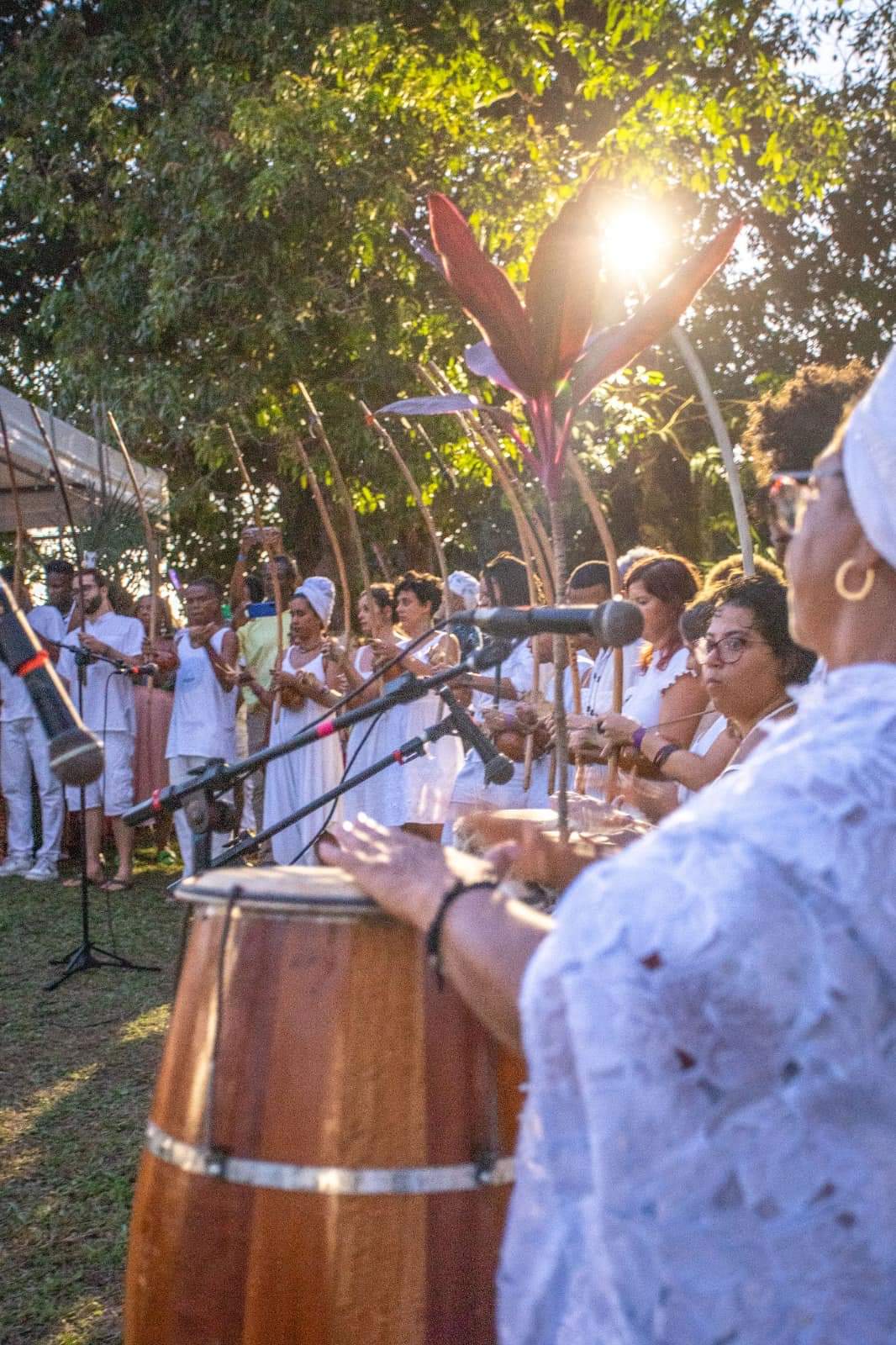 The history of the Quilombo dates back to the 17th century. Currently, around 580 families live in the area covering approximately 1,200 hectares. Quingoma has been recognized as a Quilombola territory by the Palmares Foundation since 2013.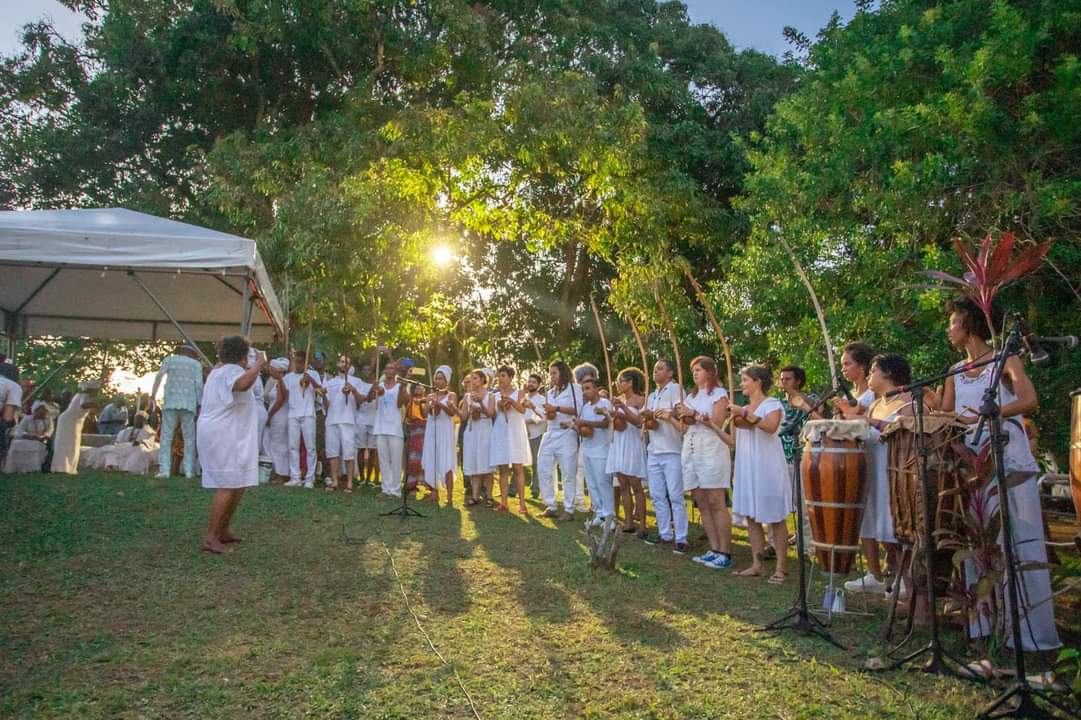 Ọ́ọ̀ni Ifẹ̀ in his address disclosed that; the rich and robust history of the Brazilians and the Yoruba people have dated back time in memorial and steps like this will not only preserve the history via cultural preservation, it will also give Brazilians a sense of belonging and help foster improvement in strengthening the heritage of Yoruba globally. "This event is a very big one for me because I am passionate about preserving the Yorubas culture and its deep-rooted values. this event will lay precedence for the Yoruba language and its culture to be more acceptable globally. You can see the excitement on their faces. Their Babalawo's are well grounded in the teachings of Ifa and can render the Odu-Ifa and it's panegyrics like our Ifa priest do in Nigeria. They hold our gods like Sango, Ogun, Yemoja, and Obatala in high esteem. The have designated days to celebrate these gods with colorful displays infused with plenty aesthetics. They also speak Yoruba which is one thing I love about them. It's very essential to harmonize them and also show solidarity that we are part of them and they are part of us. this will foster good bilateral trade between Brazil and Nigeria and it will also put the Yoruba culture at an advantage."