The greatness of the African Movie industry lies on the shoulders of the growing generation of young superstars.
As part of activities and programs of Ranks Africa to celebrate actors and actresses making impacts through their talents. Let's be part of the greatness to unveil 50 Rising stars amongst other superstars.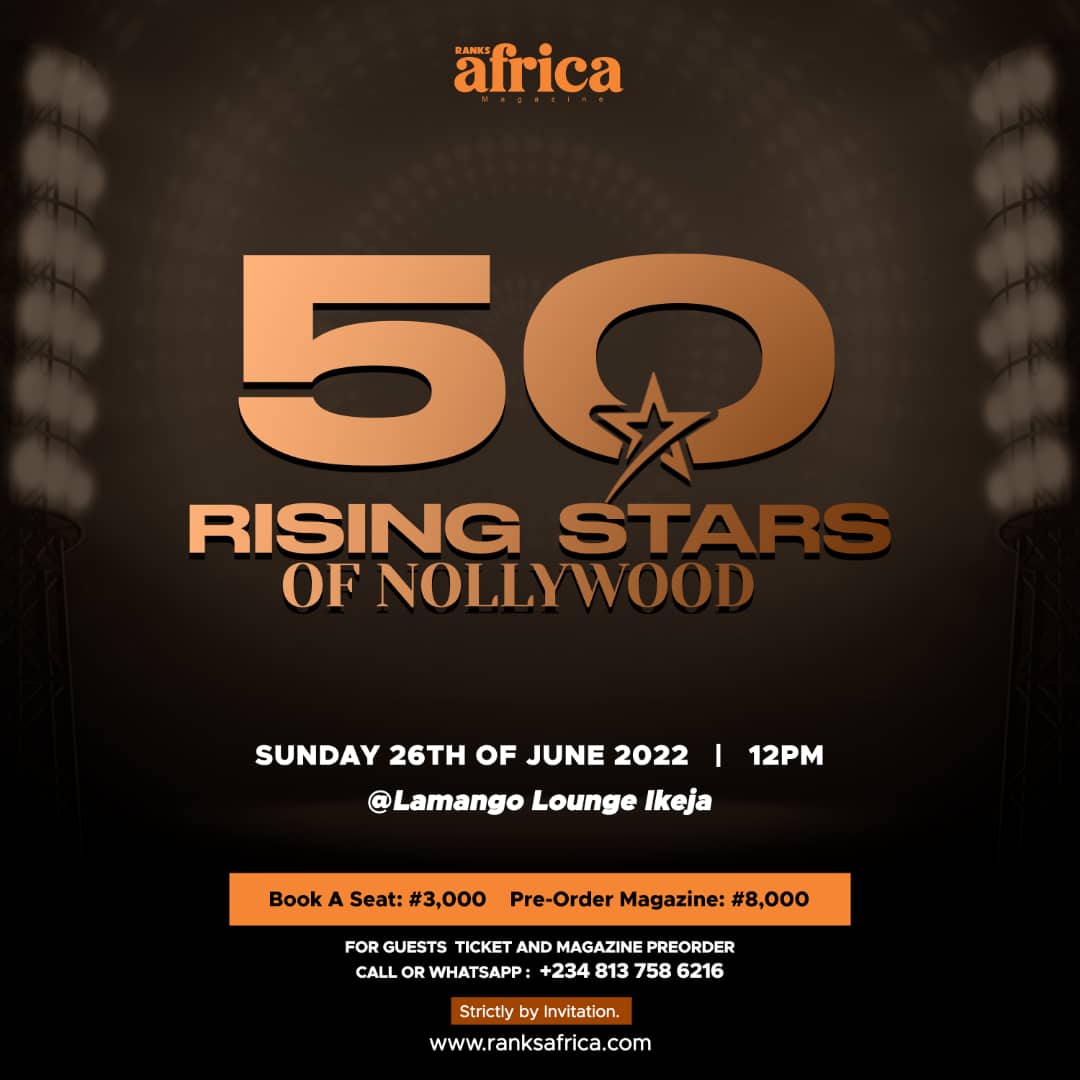 All You Need To Know About The Event:
1. The unveiling of the magazine and Awards of recognition which will also serve as rising stars/actors' hangout will be on 26th of June 2022 at the prestigious La mango Lounge Ikeja GRA.
2. The event is not just an unveiling of magazine but also celebration selected actors, who add beauty, creativity, and originality to entertainment.
3. The event will provide a platform to network and expand the frontiers of Rising Actors creativities and expose them to major stakeholders in the industry and feature in at least 20 media platforms including Bellanaija.
4. The event will be graced by some popular personalities from the industry and beyond.
5. As part of the program, there will be trivial games and networking activities.
6. This initiative, though packaged by Ranks Africa but in partnership with other organizations
Thanks
Ranks Africa