Friday The 17th is another reminder that Karma is a universal law that governs our actions and their consequences. It is a powerful force that reminds us to be mindful of our actions and their impact on others. Therefore, it is crucial to be cautious of our deeds today, as they can have a lasting effect on our future.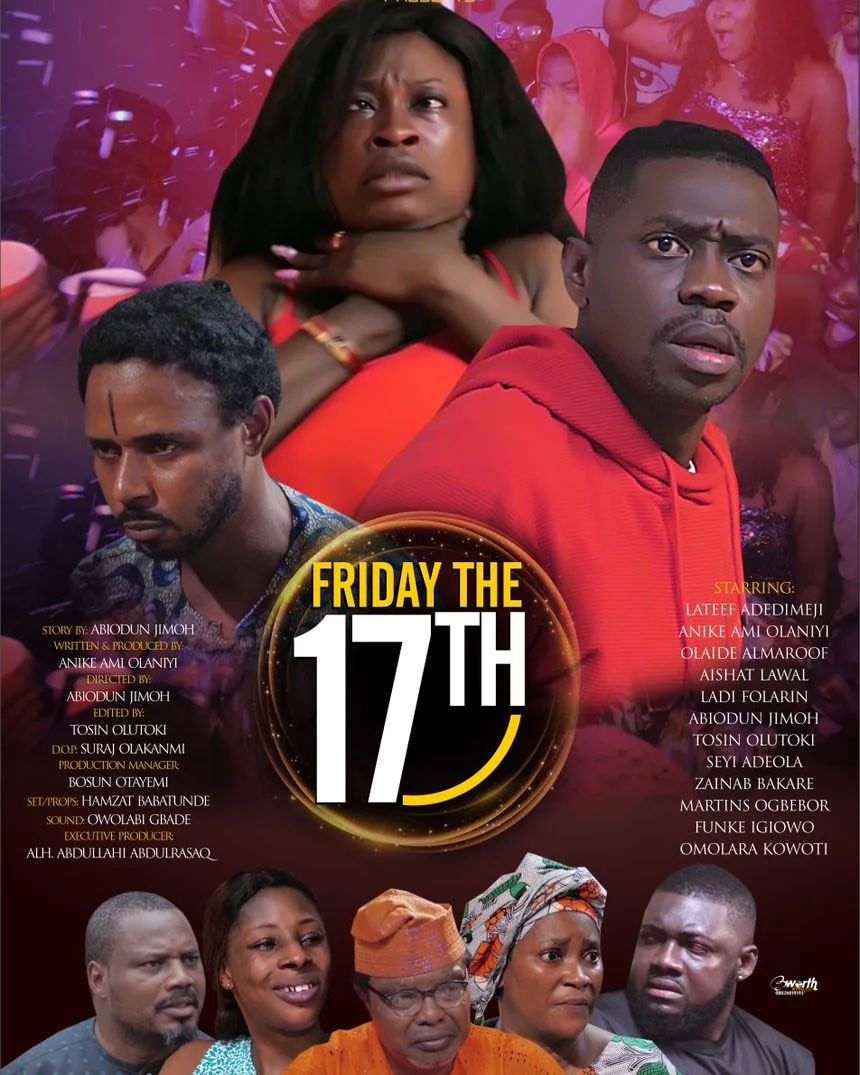 I found the movie 'Friday The 17th' to be a thrilling and engaging experience, thanks to its well-crafted suspense and surprising plot twists. While some viewers may be frightened by certain scenes, I personally found the film to be highly enjoyable overall.
It is not uncommon to see people suffering from the consequences of their parents' bad deeds. This is a clear indication that our actions have a ripple effect that can extend beyond our lifetime. Therefore, it is essential to be mindful of our actions and strive to do good in the world.
Congratulations to the cast and crew for their outstanding performance. The director, Abiodun Jimoh, deserves special recognition for his creative storytelling and unique direction. Lateef Adedimeji and Anike Ami delivered exceptional performances, while Tosin Fatoki and Olaide Almaroof also did an excellent job. Overall, the entire team should be commended for their hard work and dedication to bringing this production to life.
In conclusion, karma is a real phenomenon that we should all take seriously. Our actions today can have a profound impact on our future, and we must be mindful of this fact. Let us strive to do good in the world and leave a positive legacy for future generations.