In the vast landscape of action movies on Netflix, "The Black Book" emerges as a shining star, an undeniable Grade A standard film that fully lives up to all the hype surrounding it. Directed by the talented Editi Effiong, this gripping narrative revolves around Paul Edima, a character brought to life by the legendary actor Richard Mofe-Damijo. The story unfolds as a grieving deacon takes justice into his own hands, embarking on a relentless mission to confront a corrupt police gang and clear his son's name, falsely implicated in a kidnapping.
One of the standout performances in this cinematic gem is Ade Laoye's portrayal of Vic Kalu. Her acting prowess shines through, capturing the essence of her character with remarkable precision. Laoye's talent is nothing short of remarkable, and her contribution to the film is a testament to her acting prowess.
But the excellence doesn't stop there. "The Black Book" boasts an ensemble cast that delivers exceptional performances across the board. Shaffy Bello, Ikechukwu Onunaku, Sam Dede, Alex Usifo Omiagbo, Iretiola Doyle, and Bimbo Akintola each bring their A-game to the movie. Their performances are so captivating that there's simply no room for criticism.
A true icon of Nigerian cinema, Taiwo Ajai-Lycett, adds her touch as one of the cast, her involvement is not only a perfect addition but also reaffirms her status as a revered figure we all grew up admiring.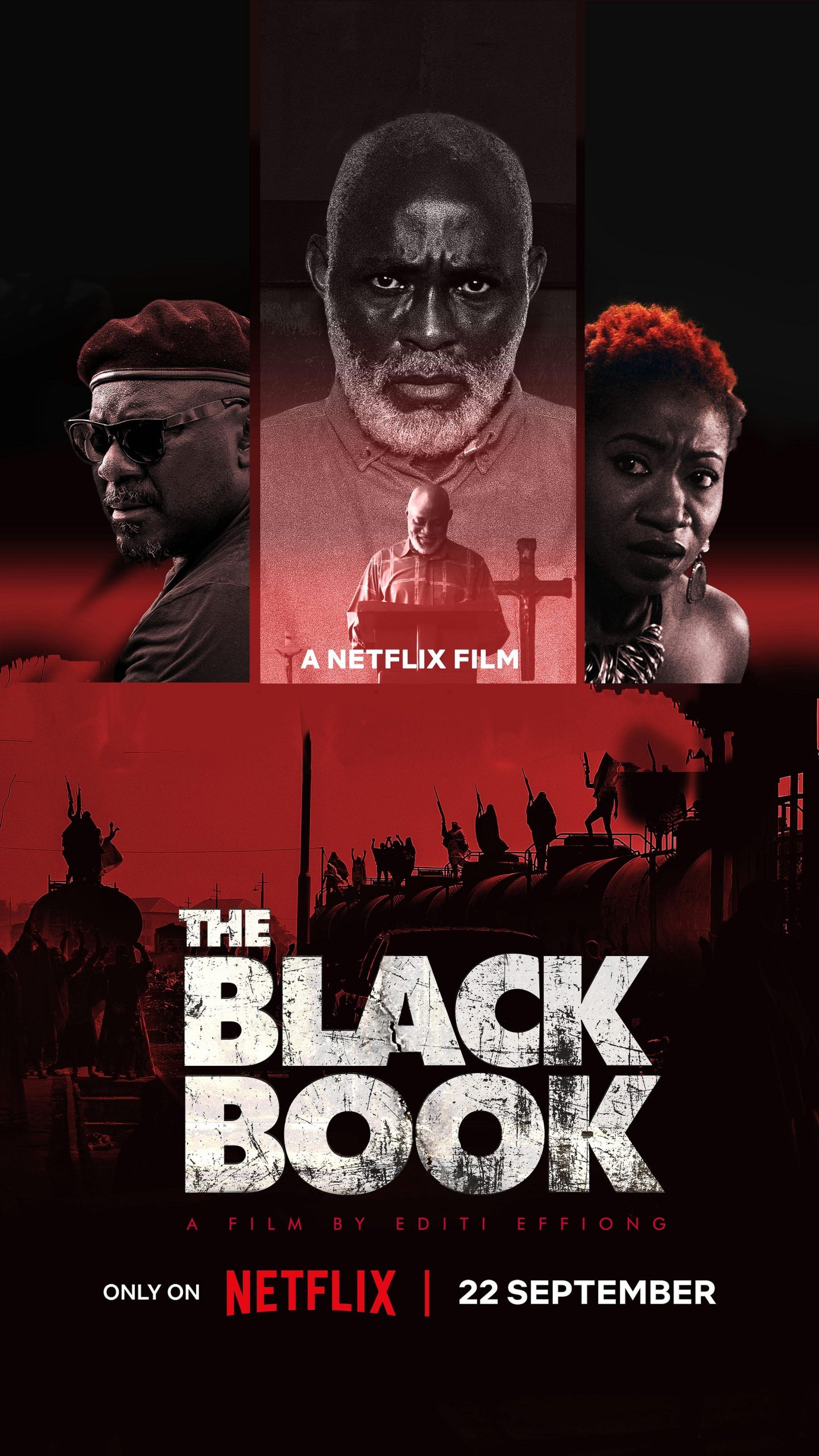 Richard Mofe-Damijo's portrayal of Paul Edima is a masterclass in versatility. He effortlessly transitions into the role, proving that he can tackle any character with finesse. His performance, at times reminiscent of the iconic John Wick, showcases his enduring talent, even in his sixties.
Shaffy Bello's portrayal of Big Daddy is undoubtedly one of the most unexpected and remarkable character turns in the movie. She once again proves her exceptional versatility, demonstrating her ability to seamlessly inhabit a wide range of roles. Her portrayal of Big Daddy adds a layer of complexity to the film that is truly captivating.
A notable addition to the cast is Denola Grey, who takes on the role of Jesu, an assassin. Grey's performance is nothing short of exceptional, standing out in the film. The way his character meets his fate underscores Editi Effiong's exceptional directing skills, adding depth to the narrative.
In a landscape of Nigerian cinema where quality can sometimes be elusive, "The Black Book" stands out as one of the most complete Nollywood movies in recent memory. From the meticulous scripting to the impeccable casting and the choice of stunning locations, every element of this film is meticulously crafted and on point. It's a testament to the dedication and talent of the filmmakers involved, making it a standout achievement in contemporary Nollywood cinema
In conclusion, "The Black Book" is a must-watch for anyone who appreciates top-tier action films. It combines a stellar cast, compelling storytelling, and exceptional direction, creating an unforgettable cinematic experience. This movie is a testament to the talent and dedication of everyone involved in its production, making it a standout addition to the Netflix catalog. Don't miss the opportunity to immerse yourself in this thrilling world of justice, action, and redemption. "The Black Book" delivers on all fronts and will leave you craving more long after the credits roll.