Ntsiki Biyela is a South African winemaker and businesswoman who runs Aslina wines.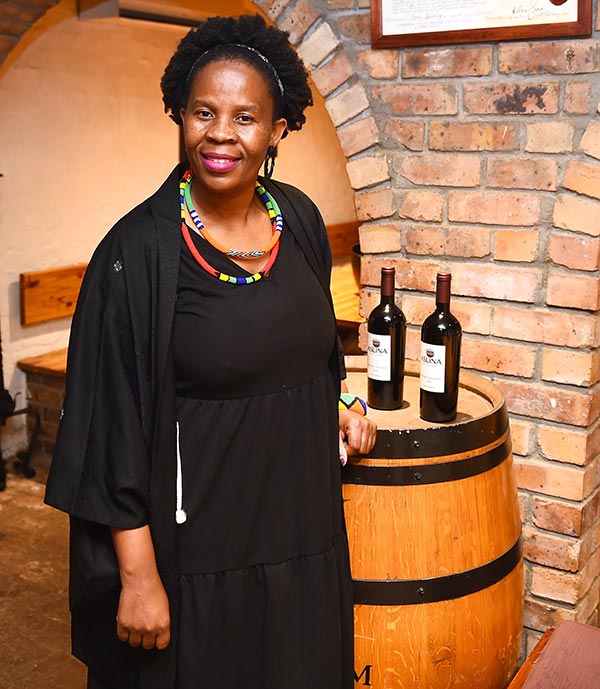 Previously, she was head winemaker at Stellekaya Wines, where Biyela became the first black female winemaker in South Africa.
Ntsiki grew up in Mahlabathini, a rural village in KwaZulu-Natal, and matriculated from high school in 1996. Having spent a year as a domestic worker, she was awarded a scholarship to study winemaking at Stellenbosch University in 1999.
She graduated in 2003 with a BSc in Agriculture (Viticulture and Oenology) and joined boutique winery Stellekaya as their winemaker the following year.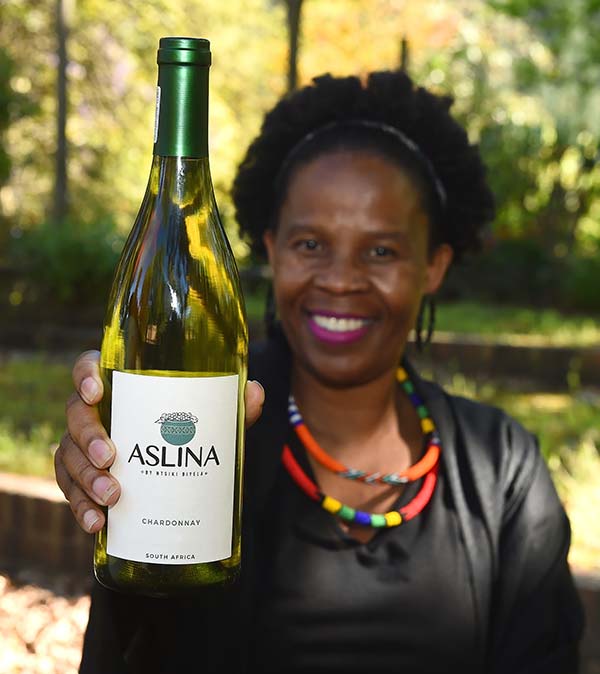 Ntsiki's ambition to create her own wines grew following a collaboration with Californian winemaker, Helen Kiplinger, as part of Mika Bulmash's Wine for the World initiative.
It was over dinner and a glass of wine with her new colleagues in the USA that she shared the story of the inspiration behind her ambition.
Her beloved grandmother was the guiding light in her life and it became obvious that her new brand should be named Aslina in the matriarch's honour.
Her winemaking philosophy drew upon earlier experiences of harvest in Tuscany and Bordeaux, where she discovered a close affinity with nature that rekindled her own deep connection with the soil growing up in KwaZulu-Natal.
On a later visit to France, she was invited to make a wine for The Winemakers' Collection, an opportunity afforded to a handful of winemakers from around the world.
Finally, she sits on the board of directors for the Pinotage Youth Development Academy, which provides technical training and personal development for young South Africans in the Cape Winelands, preparing them for work in the wine and tourism industries.
The programme offers them the unique opportunity to emulate her own considerable success.
At the prestigious 2021 Wine Harvest Commemorative Event, Ntsiki received the Diversity and Transformation Award for her pioneering work in the industry in South Africa.
The accolade celebrates her role in paving the way for others by eliminating barriers; setting an example and inspiring others; contributing to knowledge that others can use; and having an overall influence on the image of the South African wine industry
Ntsiki was voted Woman Winemaker of the Year in 2009 and has been the finalist for two consecutive years for The Most Influential Women in Business and Government.
In 2017, she was listed in the world's top 10 most Innovative Women in Food and Drink by Fortune's Food & Wine.
Her wines have won many awards.