This special issue of Ranks Africa Travel and Hospitality Magazine is dedicated to Benjamin Effiong in recognition of his substantial contributions over the course of his four years as a travel business entrepreneur.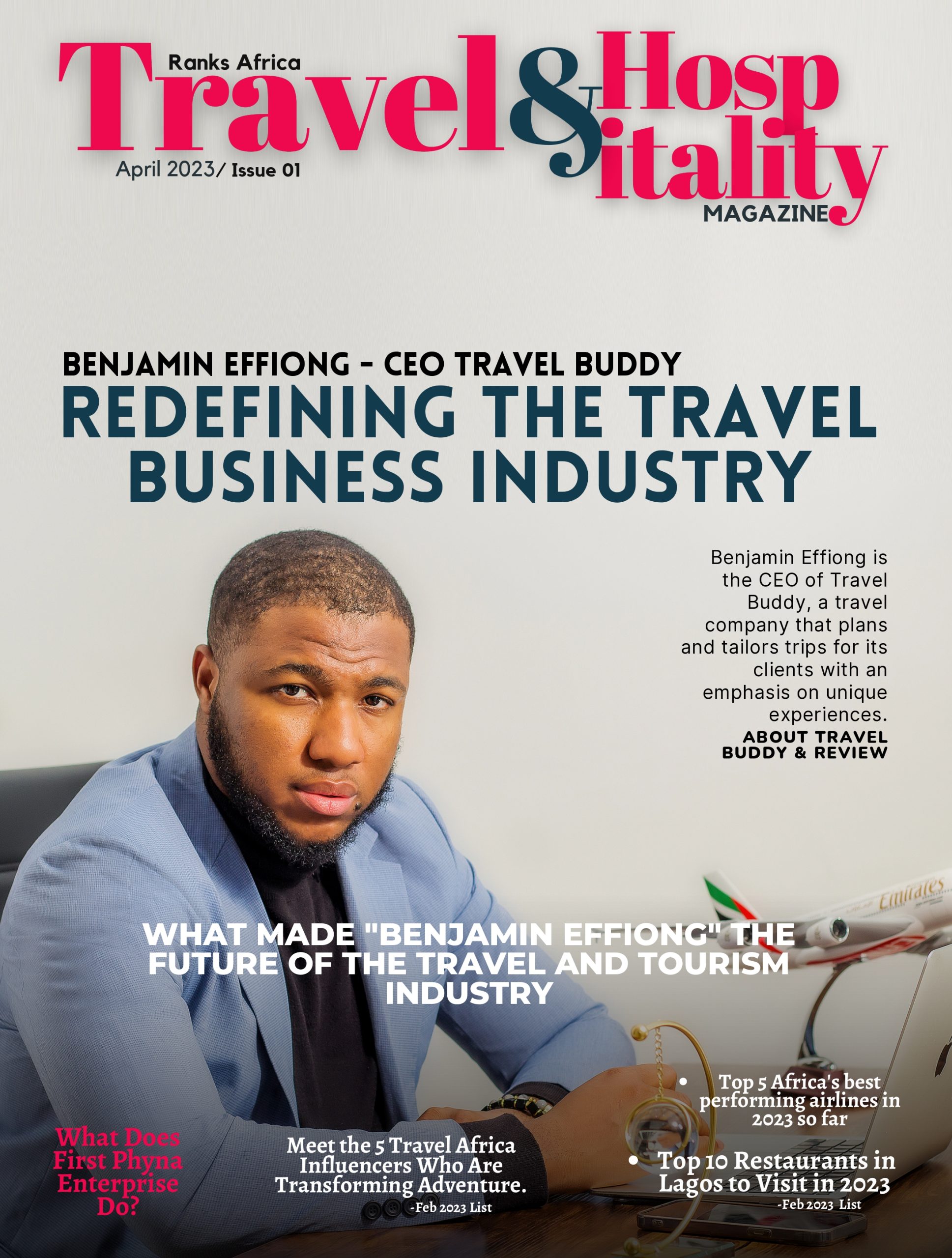 We need to learn more about how Benjamin Effiong, the CEO of Travel Buddy, transitioned from living in other people's realities to living in his own without losing his clean nature. When so many individuals believed that life was lived on social media and were making up impressions in order to keep up with the gram, Benjamin Effiong used his intuition to create the life he always wanted and to achieve his goals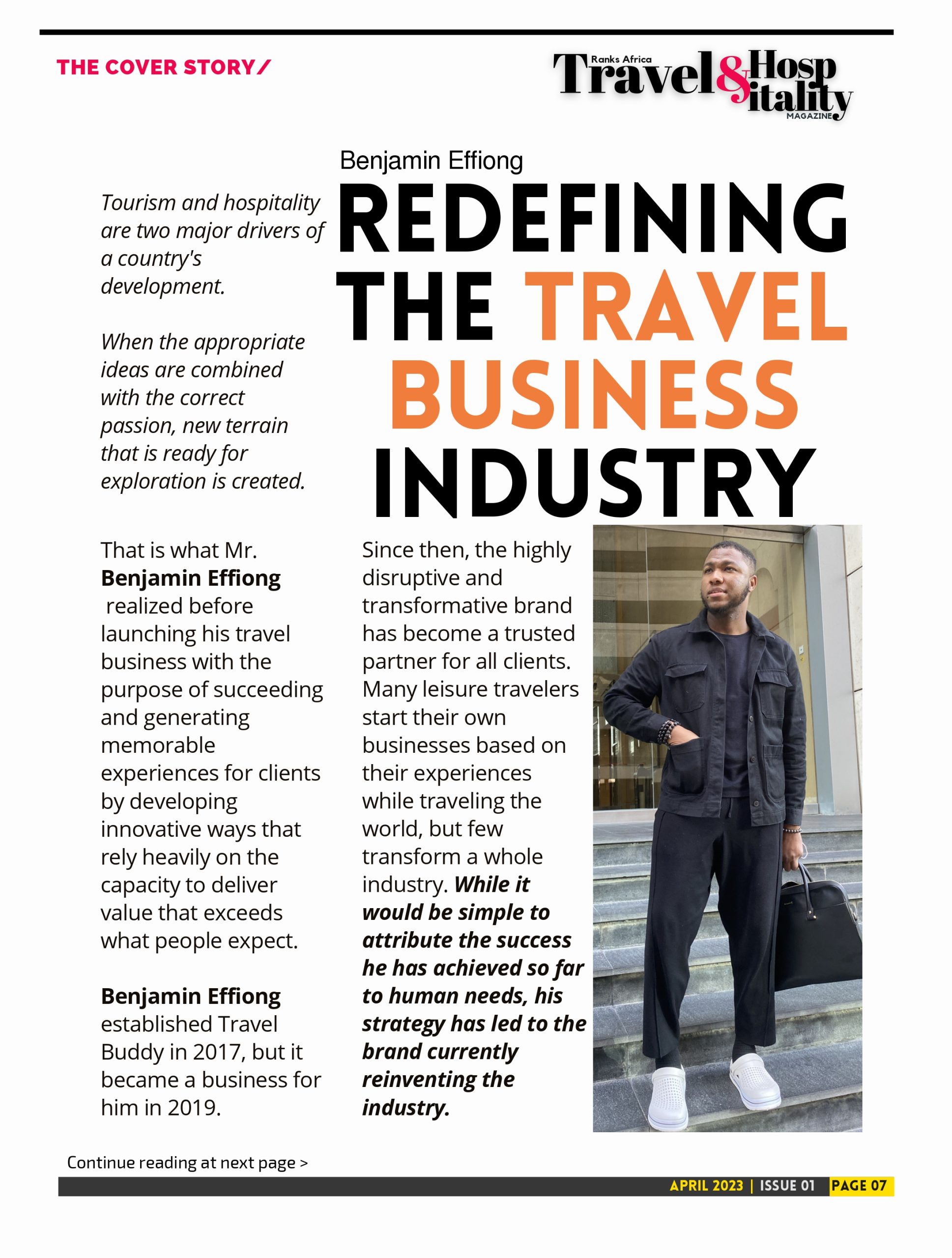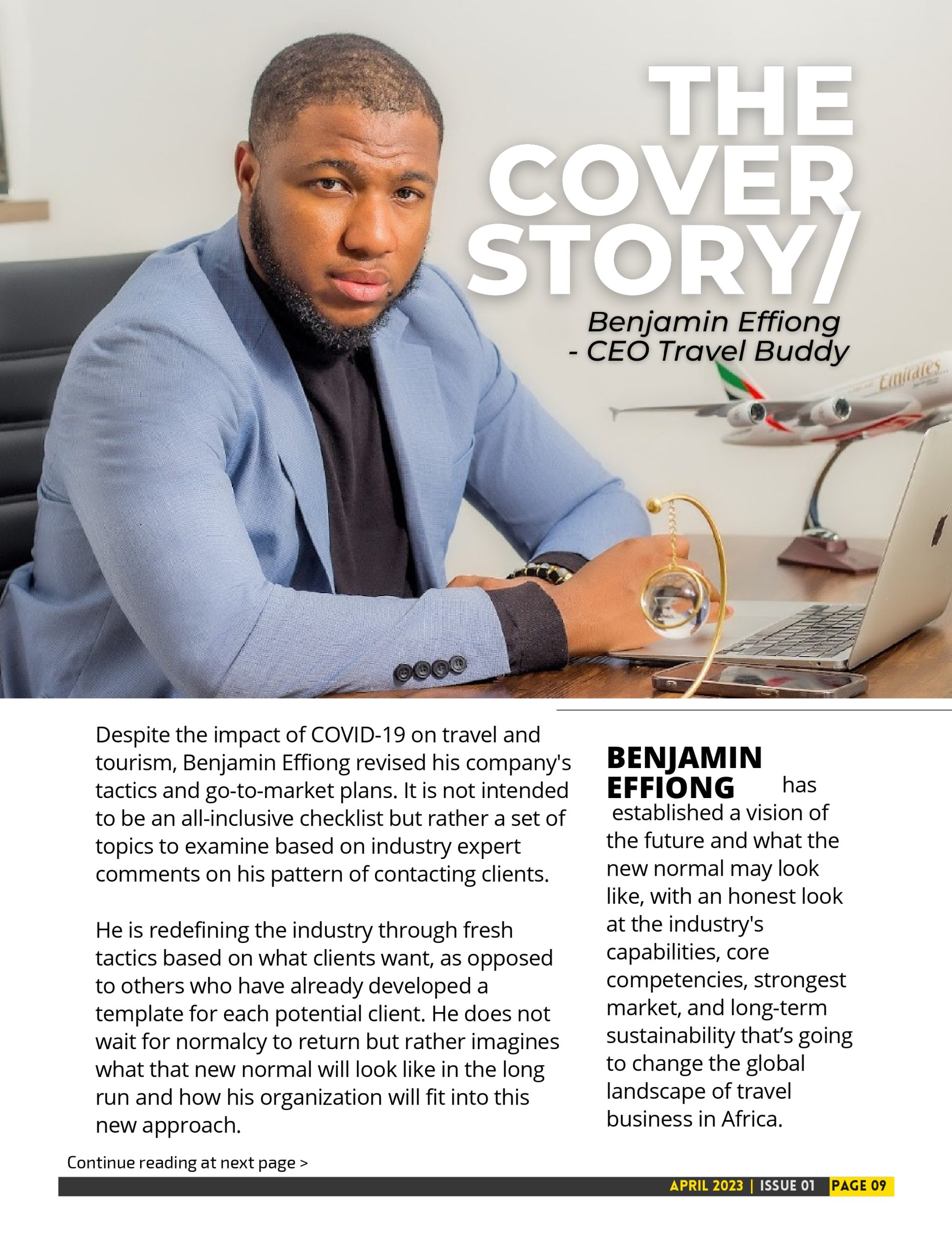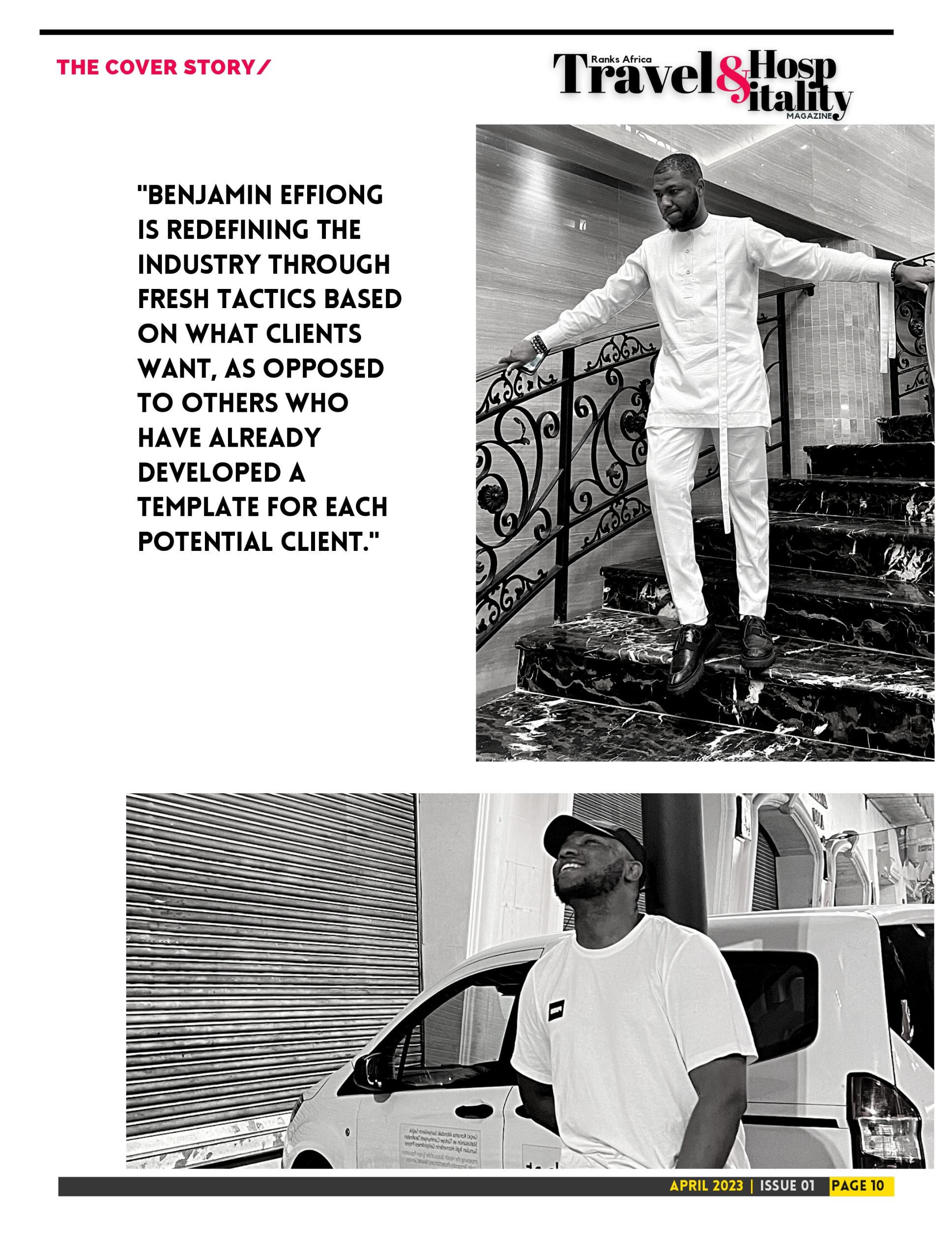 This edition also has the best list of travel influencers you should follow on social media, the best airlines in 2023 so far, and much more.
Read and Download Digital Copy for free here