I visited the Area Boys at oshodi recently, it was our first re-union in three months.
I wanted to make sure they were doing okay and also talk to them about the upcoming elections so they don't become pawns in another election year.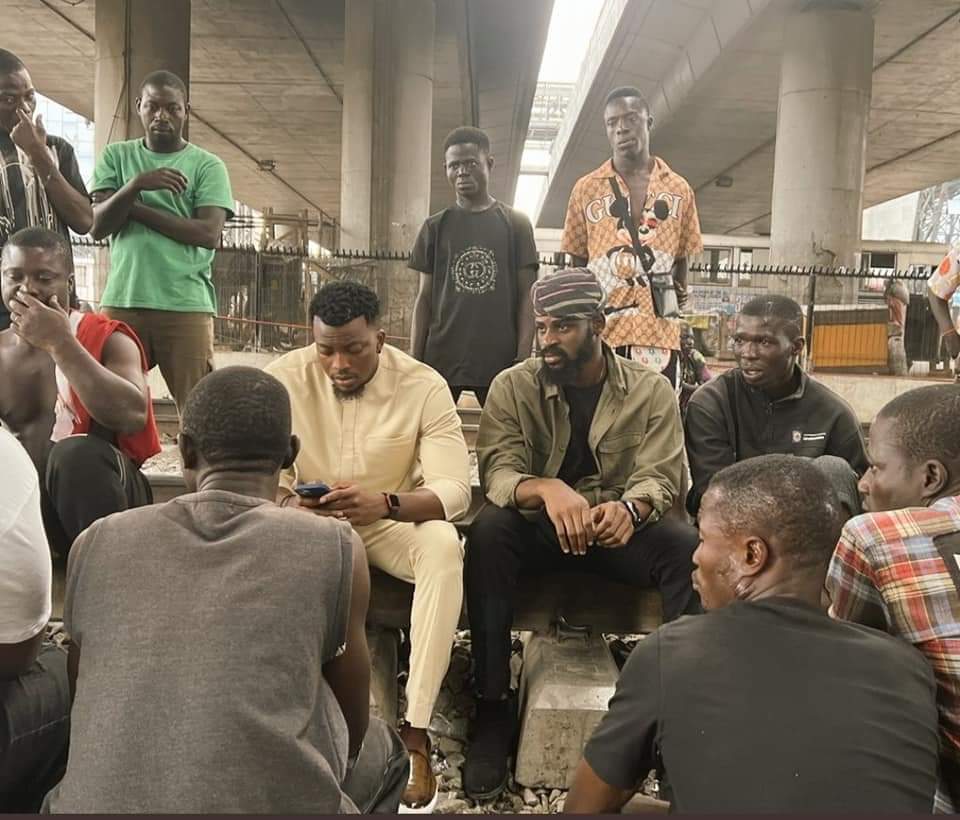 If there's one important lesson i learnt from the oshodi chess project, it's the profound realization that all men can be criminals if tempted and all men can be heroes if inspired.
I have sat down with Cultists, murderers and thieves under Oshodi bridge and I have listened to them tell tales of the heinous things they have done for politicians during elections.
Some of them regret it, some don't.
Before we can truly understand how we got to this point and what we can do differently, we need to go back in time…
There are thousands of thugs and area boys scattered across the nation but most of them didn't become Area boys as adults, it all started when they were kids.
Chess in Slum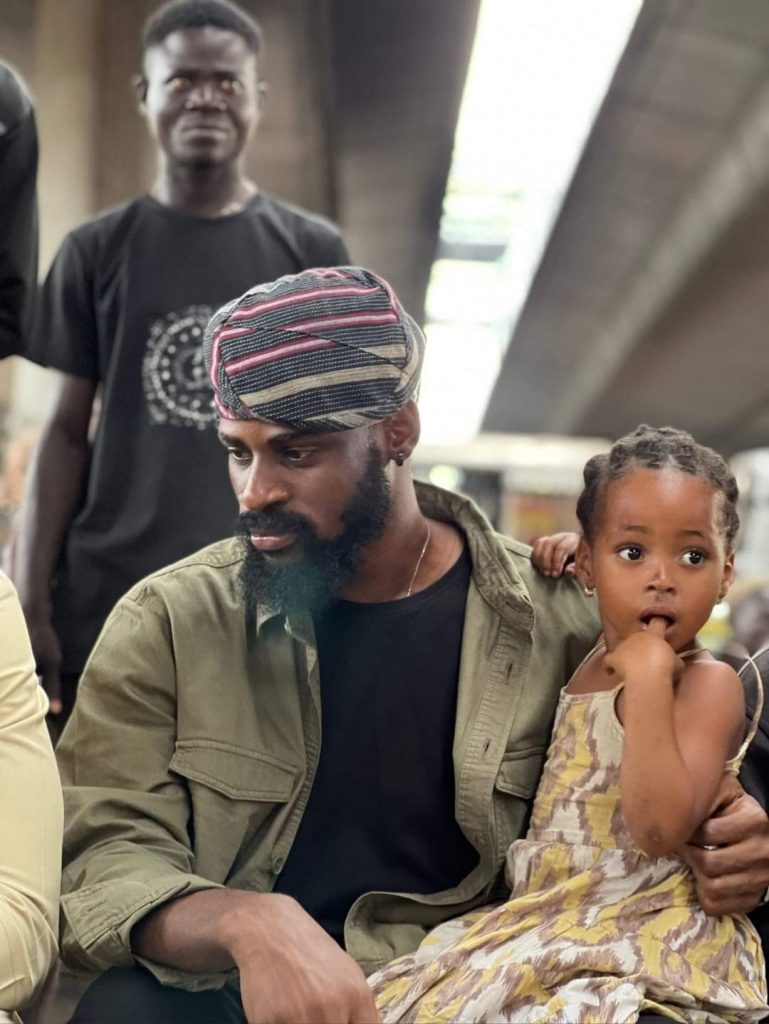 I traveled to Ogbomosho recently for a TEDX event and on our drive down to the university, I saw so many children wandering the streets, doing hard menial jobs to support their families in extreme impoverished conditions and I was terribly heartbroken.
The question that lingered in my head was "How will these children ever make it in life?"
Most of them will never get to know the vast opportunities that exist in a world that is constantly changing because the poverty of their parents has chosen this path for them..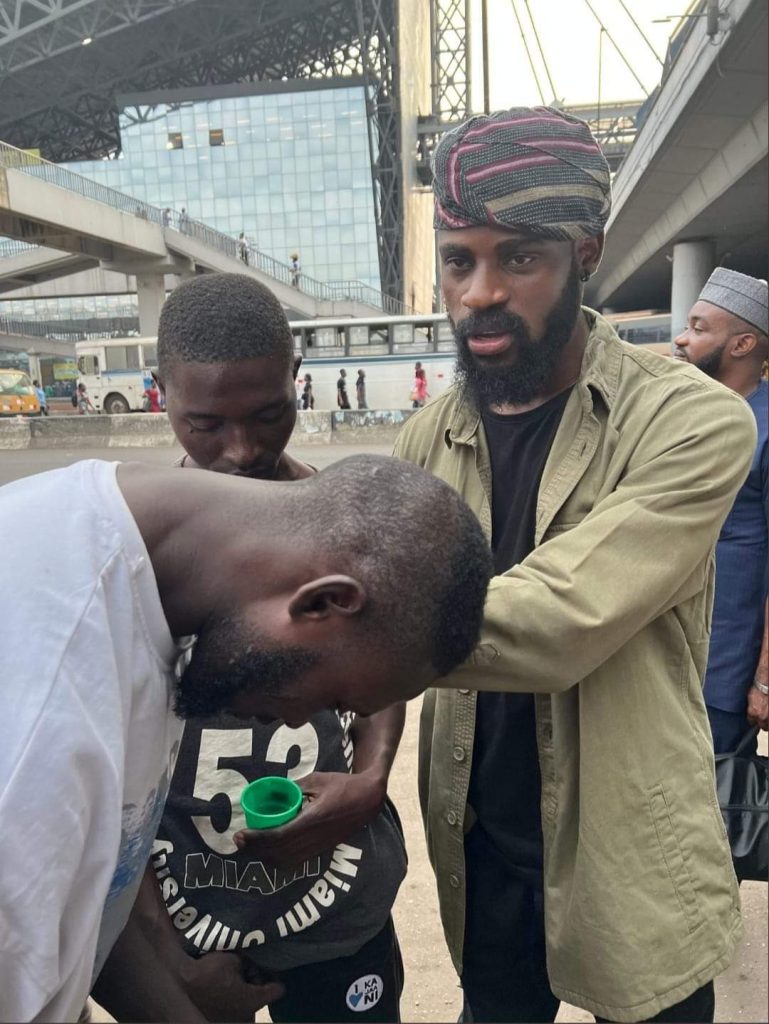 The ones that are brave enough to seek greener pasture abandon their families and come to Lagos with high hopes of making it big and going back home with great wealth.
For many of them, there's no going back if this doesn't happen..
With time, it begins to dawn on them that the promise of a better life in Lagos was a facade and it was going to be an even greater struggle but this time without a roof over their heads.
The streets become their new home and their life of survival begins…
The children at this stage are the ones you see begging you for money in traffic, washing car windows, doing labor intensive jobs in Markets, working as bus conductors etc.
After the days job, they go back to sleeping in uncompleted buildings, under bridges and in dark corners.
The streets doesn't care for the fragility that comes with being a child.
To survive, they must shed that innocence and become hardened.
They need to become much harder than the harsh realities of their existence. This is when they take to hard drugs, crimes and cultism.
The cycle of becoming an Area boy is now complete.
Our solution then becomes using brute force to eliminate a problem we have watched fester over time. The police Task force in their bid to fight back with raids and unjustified killings have only made the situation worse.
99% of the Area Boys under oshodi bridge have been to prison and correctional homes several times . Even during our chess project, we had to visit the police station at least 4 times to bail some of the Area Boys that were wrongfully arrested while working with us.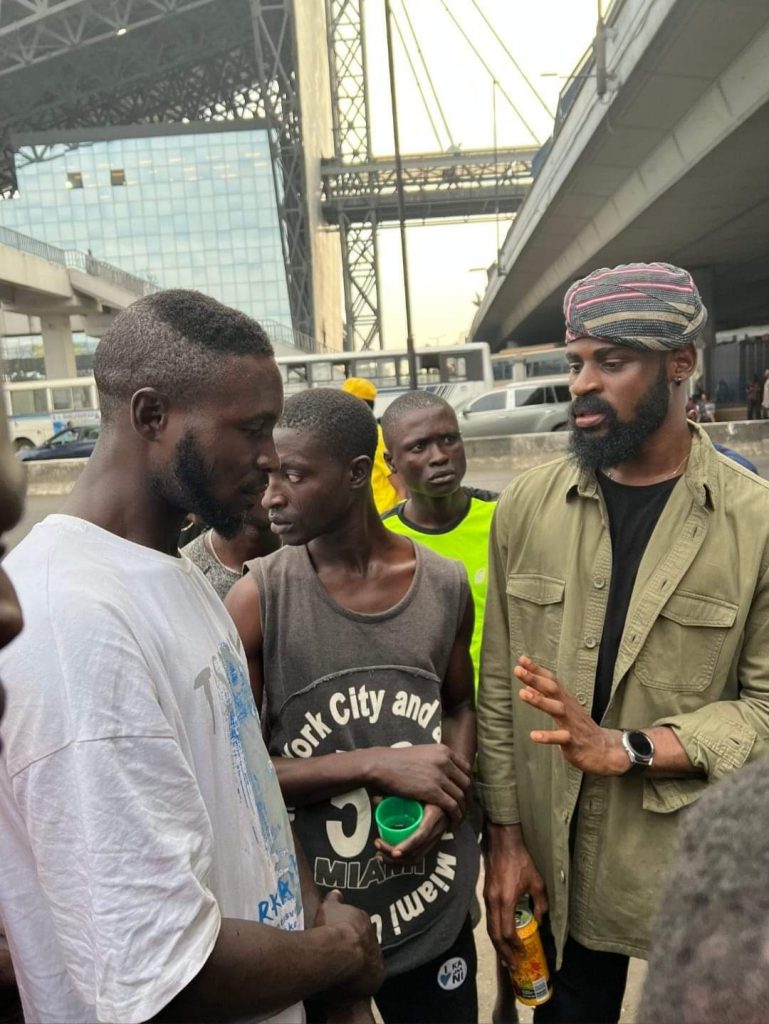 Going to prison only hardens them even more and creates disdain in their hearts for the law and society.
Some of them narrated stories of how their friends were killed unjustly and how they had to join cults to protect themselves.
AS MUCH AS WE HATE TO ADMIT THIS, THE NURTW IS PROBABLY THE ONLY REASON WE DON'T HAVE A FULL BLOWN AREA BOY CRISIS ON OUR HANDS YET. THIS IS WHY THEIR LOYALTY WILL ALWAYS BE TIED TO THIS SYSTEM THAT CATERS FOR AT THE VERY LEAST THEIR NEXT-MEAL.
This is why they'll take 1,500 naira to put their lives on the line and wreck havoc on innocent citizens for another man's selfish political ambitions.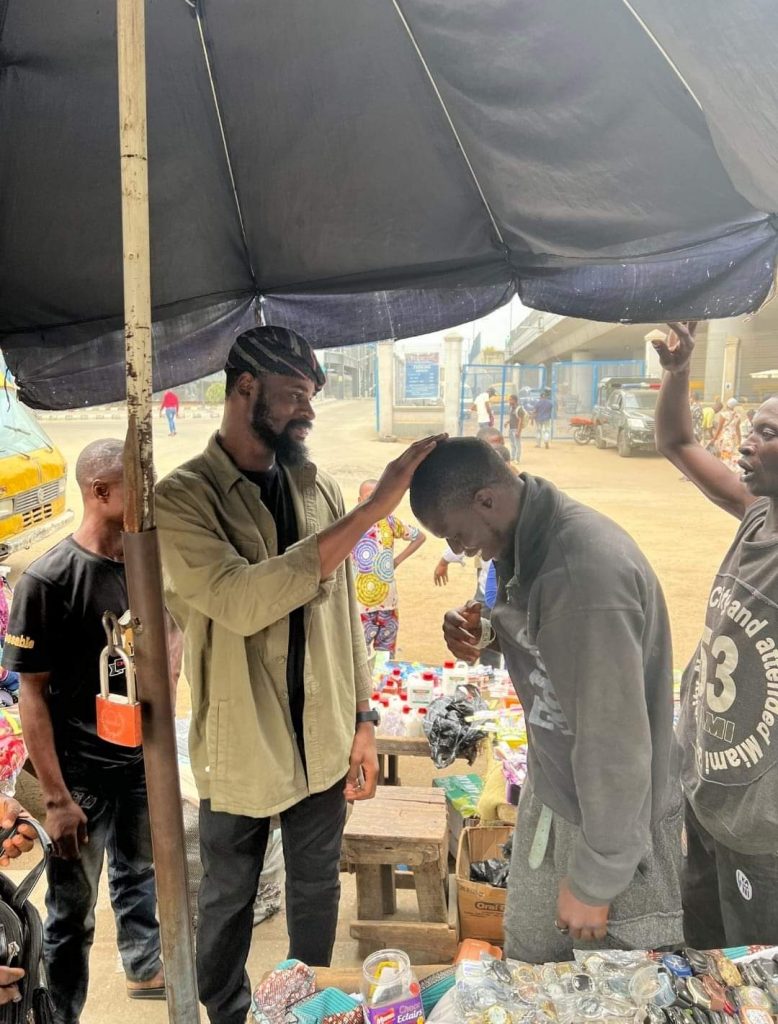 We must do things differently this time.
The Chess in slums project has shown us what is possible if we look beyond the single story and societal stereotypes
"We're all area boys" is a powerful statement that brought us together at a moment when we needed to believe in this dream
The Area Boys are doing okay. We helped the children find their place in the world again.
We must continue to engage them in our fight for a better Nigeria that includes all of us so they don't become tools of destruction when their poverty and vulnerability becomes weaponized.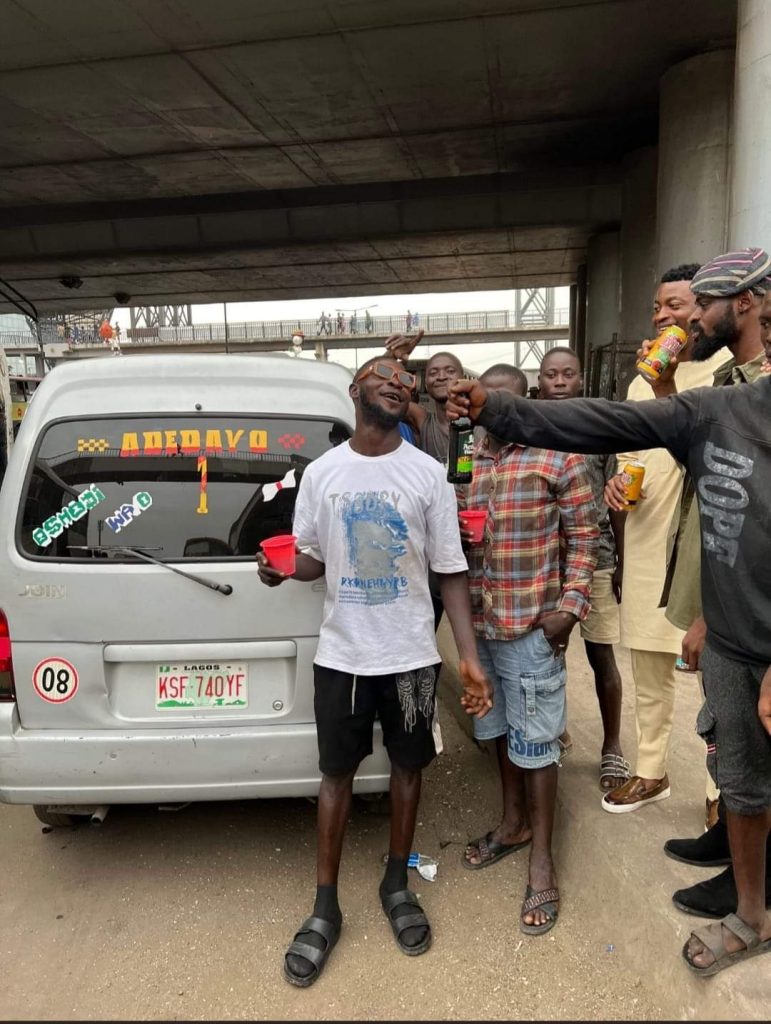 We got Dayo a bus earlier this year, he has built a successful transport business for himself in that time and is already saving up to buy another bus.
He is no longer a pawn in another man's game, but a hero of his own story.
Dayo did not need to be sent to kill or commit crimes before he got a brand new bus, just being good and committing his time and service to the project earned him this.
This is how you build the moral compass of a society by rewarding good deeds.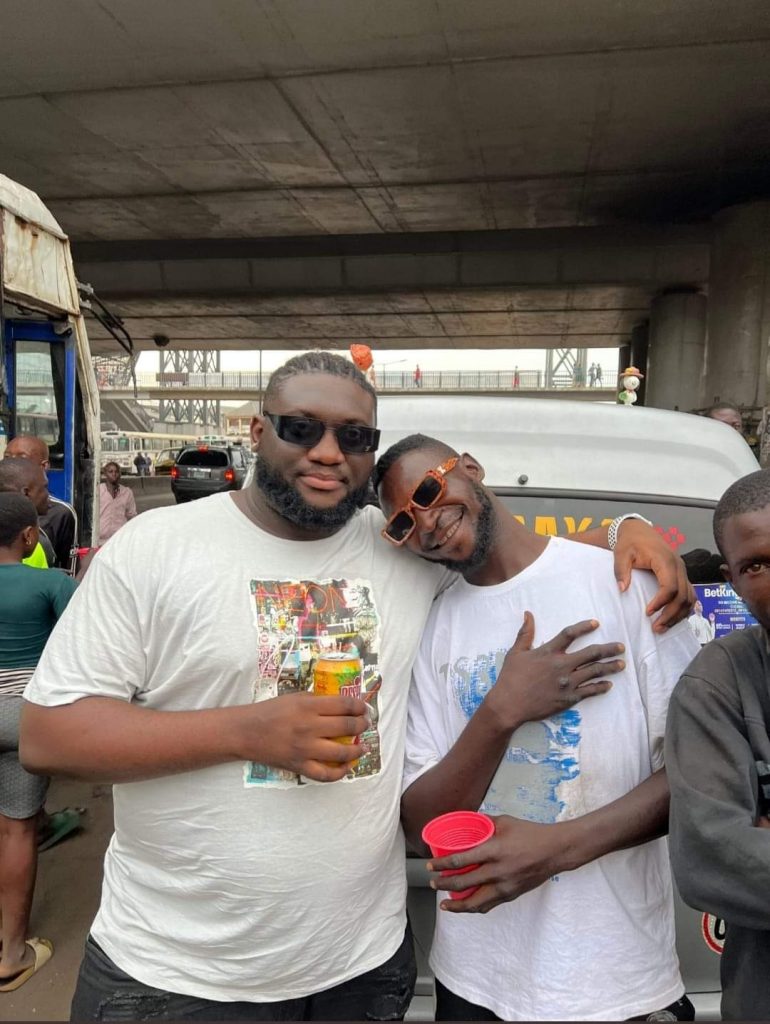 Nature Abhors a Vacuum
There are new children under oshodi bridge now, but if you go there anytime in the morning, you'll see them playing chess😊.
Word spread about Fawaz's success story and now many of them want to be like him.
Today makes it exactly 4 years since we officially launched the chess in slums initiative, and I'm proud of all that we've accomplished in this time.
Tunde Onakoya
@Tunde_OD (Twitter Handle)