In our celebrated "Engine Room" series, we consistently illuminate the trailblazers propelling brands to new heights, the maestros orchestrating the magic behind the scenes, and the pioneers who set remarkable standards. In this week's edition, we plunge into the captivating world of the ongoing BBNaija reality show to cast a radiant spotlight on Three exceptional housemates who not only captivate us on screen but also possess the entrepreneurial spirit. Among these remarkable individuals is Mercy Eke, a serial entrepreneur extraordinaire. Notably, she is the founder of Lambo Homes, a thriving real estate company, MnM luxury fashion and clothing brand, and the benevolent heart behind The Mercy Eke Foundation, a charitable organization dedicated to giving back to society.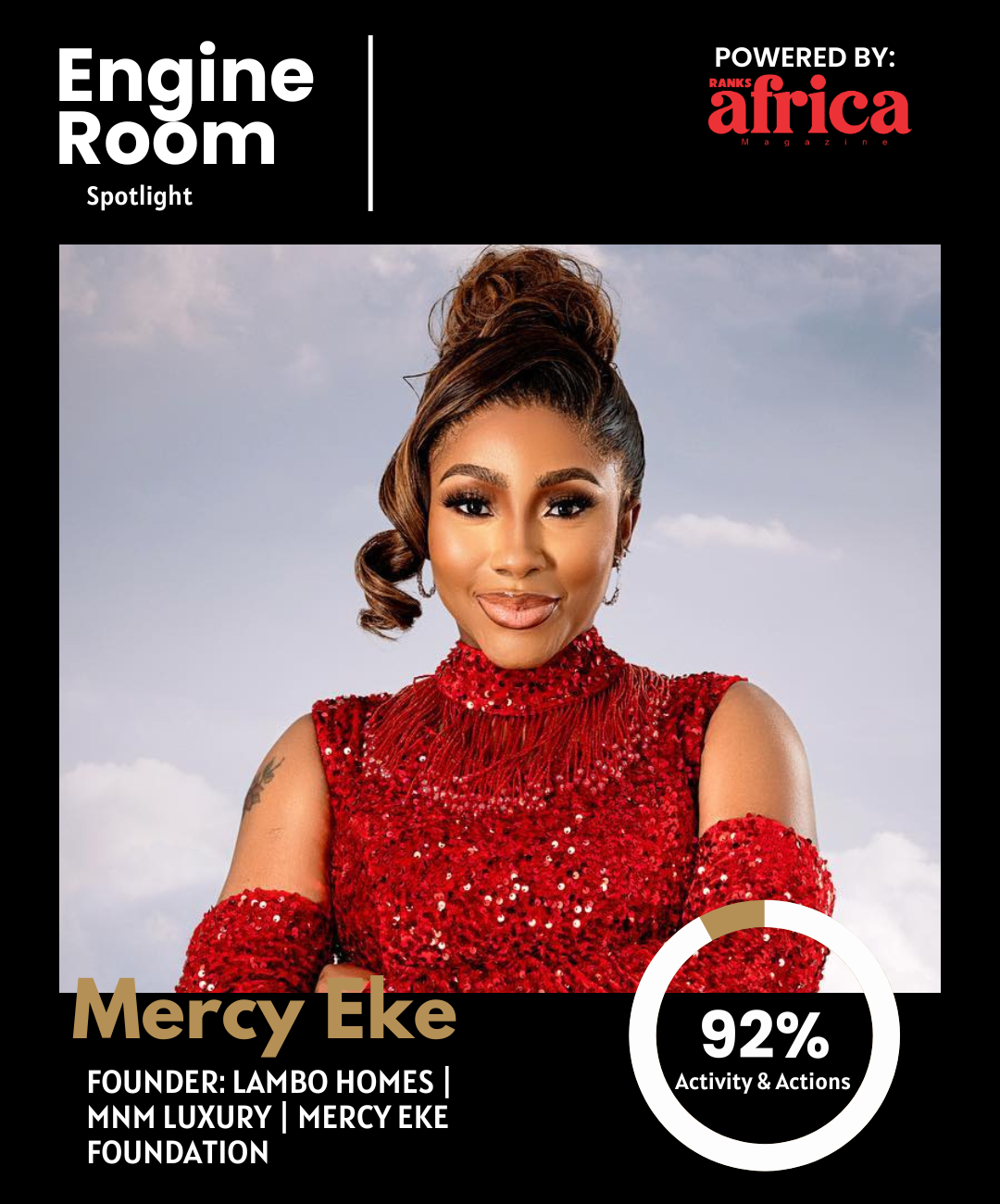 At the forefront of our spotlight is the multi-talented Mercy Eke, a household name renowned for her entrepreneurial prowess. Beyond her captivating presence in the BBNaija house, Mercy has demonstrated her mettle as a serial entrepreneur, leaving an indelible mark in various industries.
Lambo Homes – One of Mercy's flagship ventures is Lambo Homes, a dynamic real estate company that has been making waves in the property market. Under her visionary leadership, Lambo Homes has become synonymous with quality, innovation, and customer satisfaction.
MnM Luxury Fashion: Where Style Meets Elegance – In addition to her real estate endeavors, Mercy has ventured into the world of fashion with MnM luxury fashion and clothing brand. This brand showcases her impeccable taste and fashion-forward sensibilities, earning her a dedicated following among fashion enthusiasts.
View this post on Instagram
The Mercy Eke Foundation: A Heart of Gold – But Mercy Eke's entrepreneurial journey is not just about profit; it's also about making a positive impact. She founded The Mercy Eke Foundation, a charitable organization that exemplifies her commitment to giving back to the community. Through this foundation, she has touched countless lives, providing assistance to those in need and championing various noble causes.
View this post on Instagram
The BBNaija reality show has not only been a platform for entertainment but has also emerged as a springboard for young entrepreneurs to realize their dreams. As we continue to watch the drama and camaraderie unfold within the house, we should also keep an eye on the entrepreneurial stars who are using this platform to elevate their brands and make a difference.
Mercy Eke journey from the BBNaija house to becoming a serial entrepreneur and a philanthropist serves as an inspiring example for aspiring business leaders everywhere. As we follow the ongoing BBNaija reality show, let us celebrate the spirit of entrepreneurship and innovation that thrives within its walls, for it is a testament to the endless possibilities that await those with vision, determination, and a heart to give back to society.