Nollywood director Adeniyi Joseph is harnessing the power and enchantment of experiential film. With his unique vision and creative flair, he is capturing the essence of the human experience and bringing it to life on the big screen.
Through his work, he is creating a new wave of cinematic art that is captivating audiences around the world. His films are a testament to the power of storytelling and the magic of cinema.
In a chit chat with Ranks Screen Correspondent, Check his response below: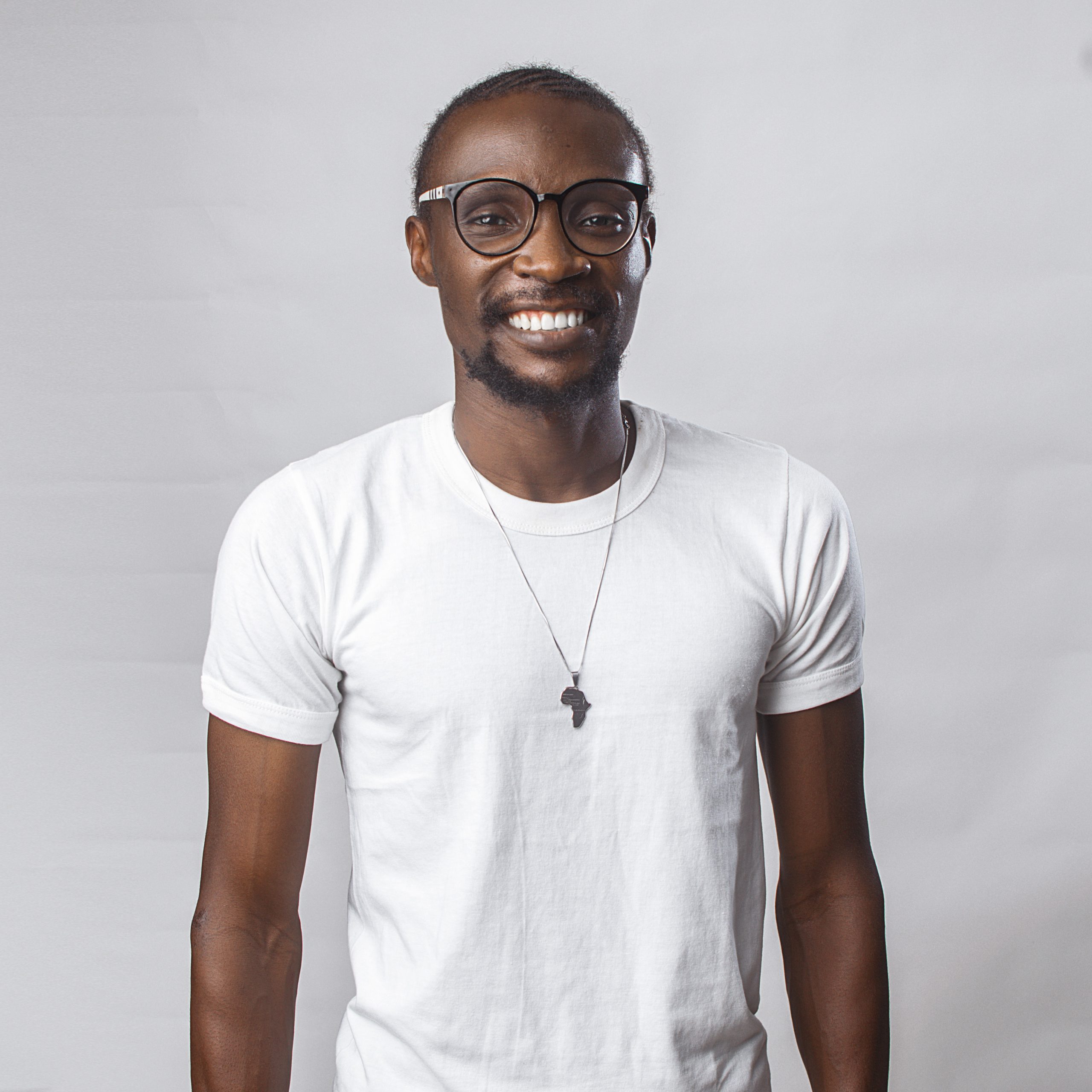 What inspired you to become a film director?
I didn't set out to be a film director, what I really wanted to do from my childhood was to play professional football, but despite my many efforts and talent, Nigeria happened to me. So I put that dream aside after about 7 years of trying and I had to get a job as a video editor at Nigezie.
It was then that I started to do proper visual storytelling and since I was a very good editor, I wanted to be more involved in the entire creative process of making a film and that's how I grew through the ranks and became a cinematographer and eventually a director and producer.
What are the biggest challenges you face when directing films?
People are your biggest challenge and your biggest blessing and since filmmaking is about people, you will need to learn to find a balance. Fortunately for me, one of my biggest strengths is managing and loving people, I don't have the capacity for hate and toxicity, so it's easy for me to get rid of that challenge and get result, because I love the people I work with and I work with the people I love.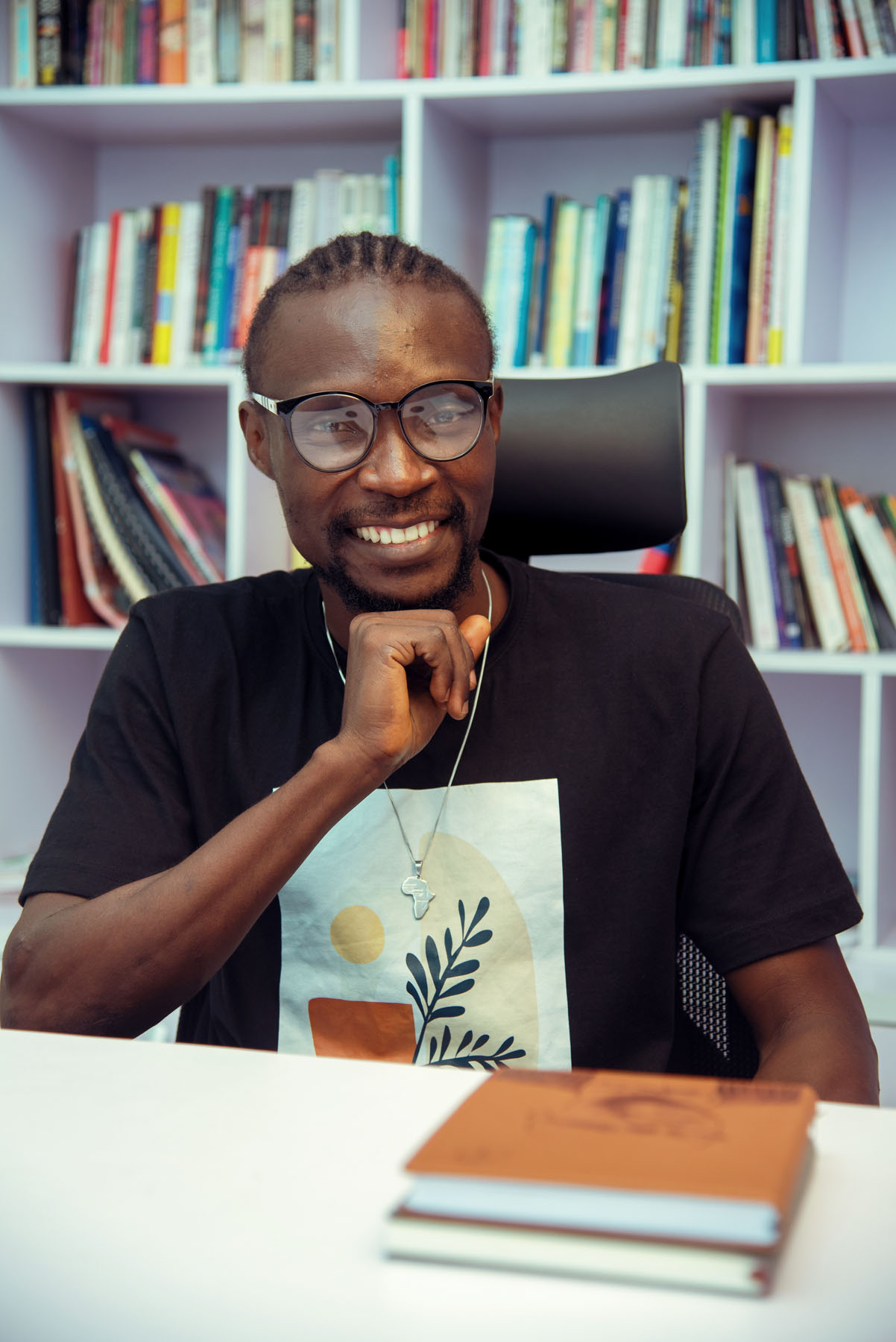 What do you think sets your films apart from others in the genre?
I am very invested in the stories I tell and I don't involve myself with films that I don't believe in the story. I believe film is about taking the audience through an experiential and an emotional journey and at the center of that journey is story. If the audience can find themselves in the story, it wouldn't matter what camera it was shot with as long as it is decently done.
So I essentially concern myself with the emotionality of the story, how the character brings that emotion to life and how I as a director present that story with the use of the several storytelling elements at my disposal such as cinematography, art direction, editing, sound design and so on. I am also very big on post production, remember that my foundation is in editing, so I edit most of my project myself or I supervise the post production. In any case, I am known for making stories work.
How do you approach filming a scene?
First, I would have read the entire script at least twice and making notes, in doing that, I would have understood the story in its entirety and know what every scene is about and how it fundamentally contributes to moving the story forward as every frame and scene is intentionally crafted to contribute to the big picture.
So I do some sort of shot listing and treatment and I visually see what the film should look like which will also determine the choice of gears and all. All these would be decided during pre-production though, so we are in a good space during production.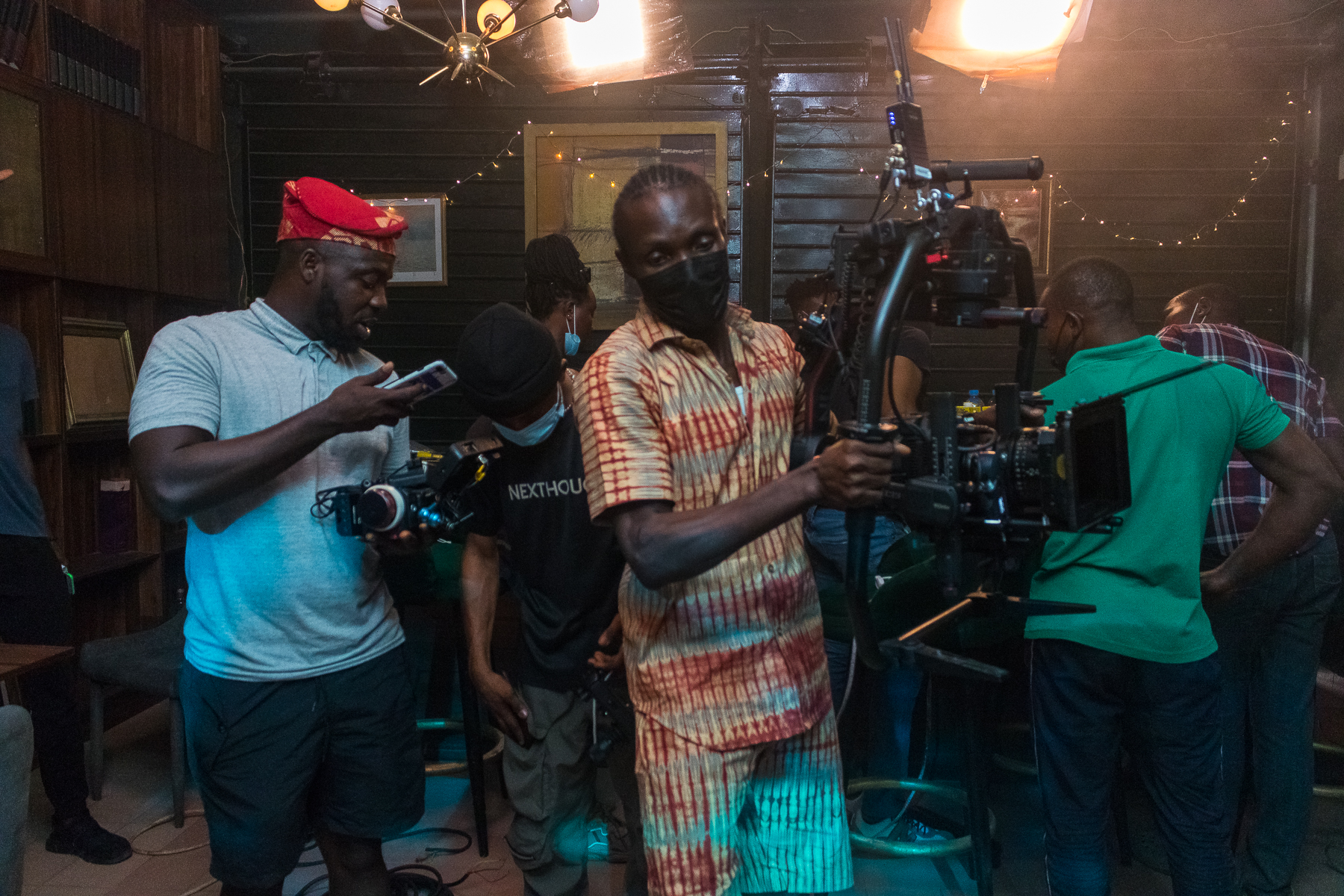 What is your favorite scene to shoot and why?
I like mobility in my scenes because in reality people are always mobile, moving from one place to another while they do whatever they are doing. I don't enjoy filming static scenes any more, I feel cringed when actors just sit in one spot and are talking for a long time, except when the emotion of the scene really needs them to stay put.
I always find a reason for them to move. So blocking plays a very major role in my scenes. There is a classic example of that in my short film Kill the Impostor.
What are some of the themes or messages that you hope to communicate with your films?
I pride myself as telling conscious, reflective and inspirational stories. I am a Christian and I believe that faith comes by the 'continuous' hearing of God's word and a man/woman is as he/she thinks in his/her heart and what he/she thinks in his/her heart is formed by what he/she has 'continuously' heard, seen or been exposed to.
So I want to make films that you will continuously reflect on, be conscious of by reminding you of your humanity and that you are inspired by.
I believe that storytelling can either be a tool or a weapon in the hands of the wielder. I want to it to be a tool for positive impact in my hands.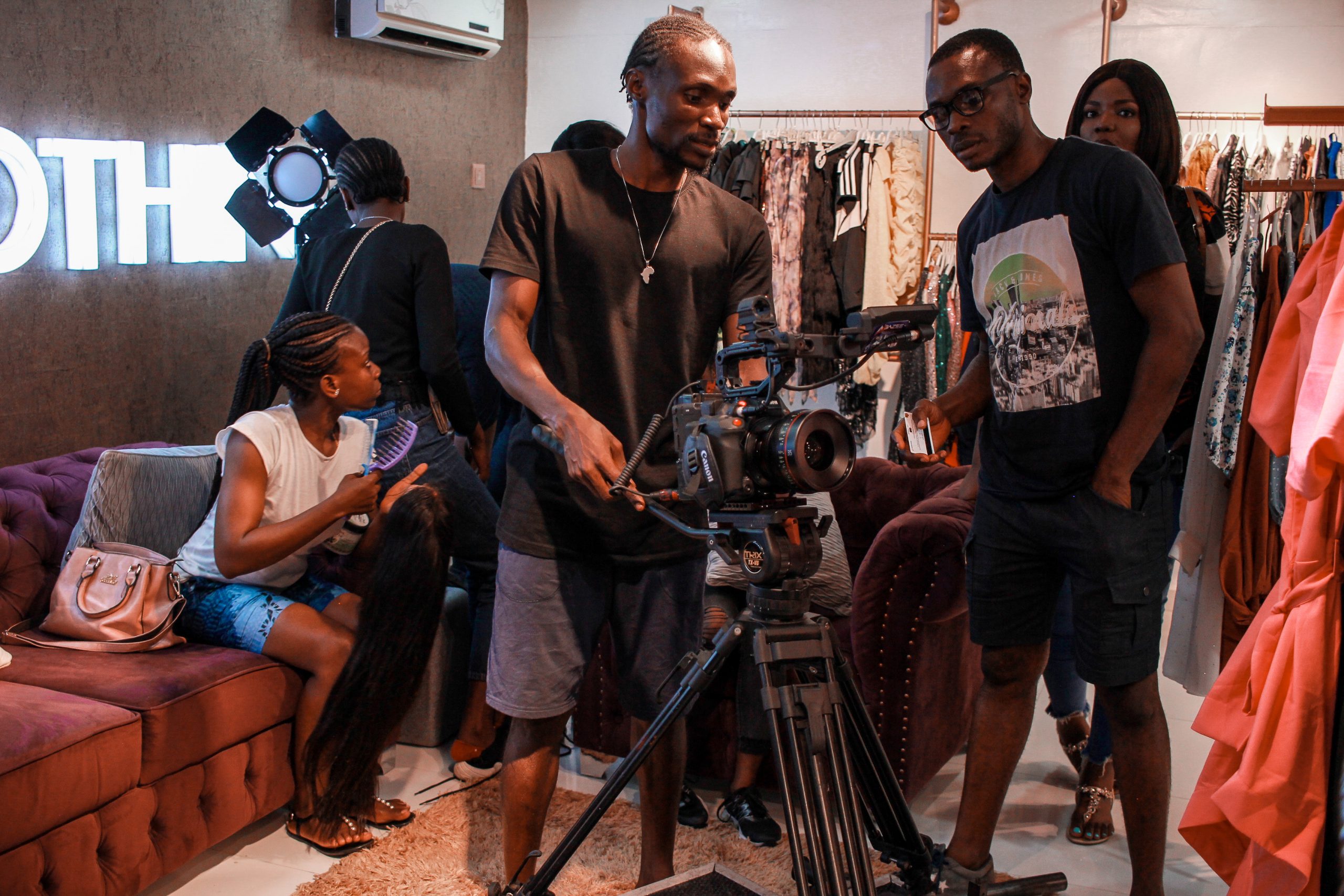 How do you decide which scenes to include in a film and which to omit?
That's very easy. Since I know the story from end to end, my job as a director is to eliminate whatever doesn't make the story stronger. So the simple way of knowing whether we need the scene or not, is to ask if it makes the story stronger or not.
How do you come up with the story for a film?  
Self-reflection is definitely a way to come up with stories. I have found some stories just by reading other materials online and I readjust them to suit my story. That's the case of my multiple award winning short film, Kill the impostor and its available for anyone to watch here https://kill-the-impostor.tribearc.work/ for N1,000
I also collaborate with amazing writers and I believe that a good writer makes a great director so I consciously make friends with writers, they are my greatest assets.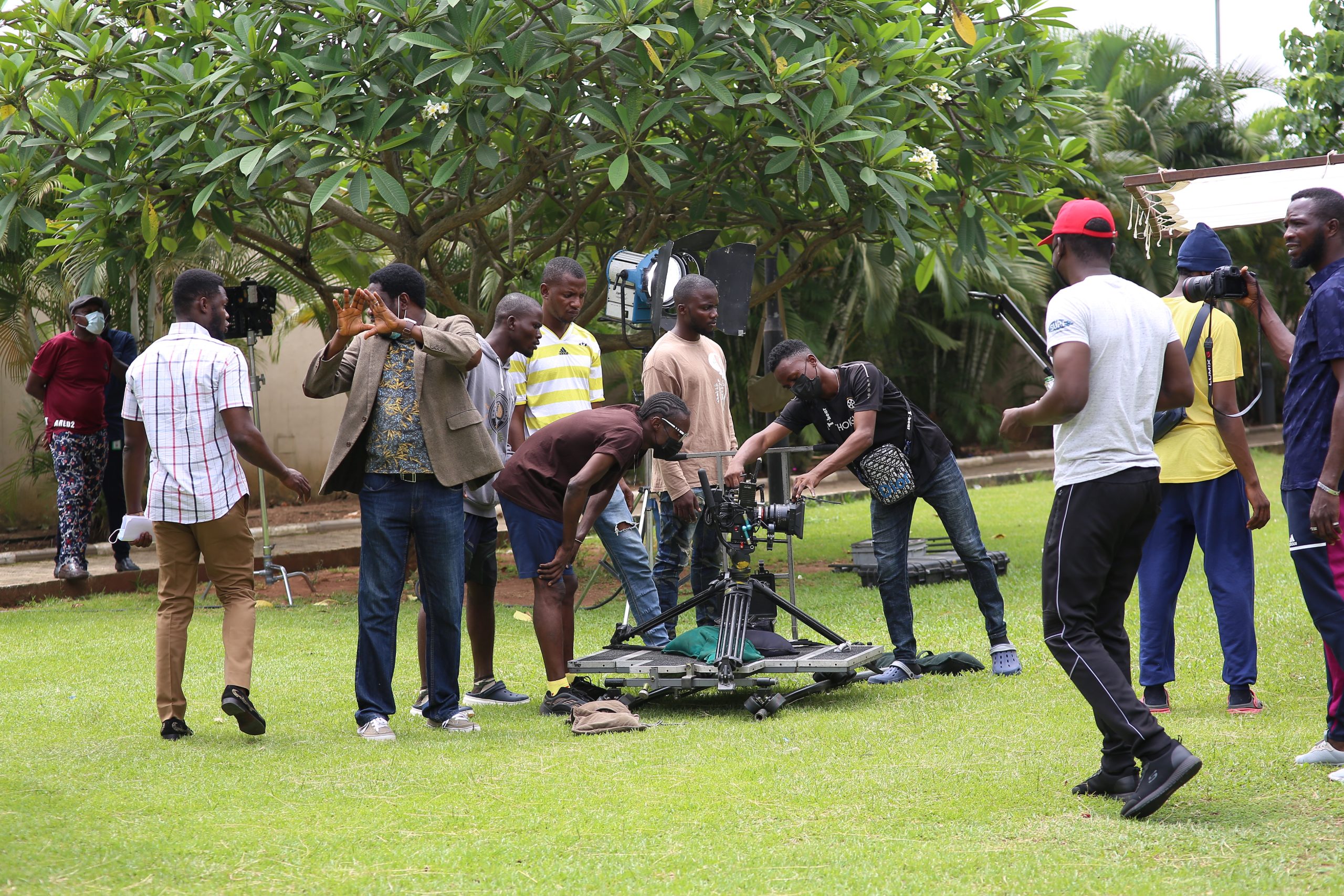 Do you have any advice for aspiring film directors out there?
My advice would be, stop aspiring and just do it. You become a film director by directing films, so start with a short film. Of course learn as much as you can to make sure you increase your capacity, don't lie to yourself about your strength and weakness, be open to feedbacks and make films with the people you love.
What are you looking forward to in the New Year—any projects?
Actually we have a new project, a52 episode series premiering on Africa Magic on the 1st of March 2023, it was created by myself and my friend Allen Onyige and directed by myself and my other friend Orire Nwani.
I am looking forward to making more films on my terms with our production companies Nostalgia Media Agency and Anecdote Media Agency and I am especially looking forward to engaging people with work.
– ADENIYI JOSEPH OMOBULEJO
Film Director and Creative Director at Nostalgia Media Agency