Oyo State Ministry of Youth and sports partners Chess In Slums Africa
The Oyo State Ministry of Youth and Sports collaborated with Chess in Slums Africa led by Tunde Onakoya to use Chess as a medium of taking Children and the vulnerable out of the Streets.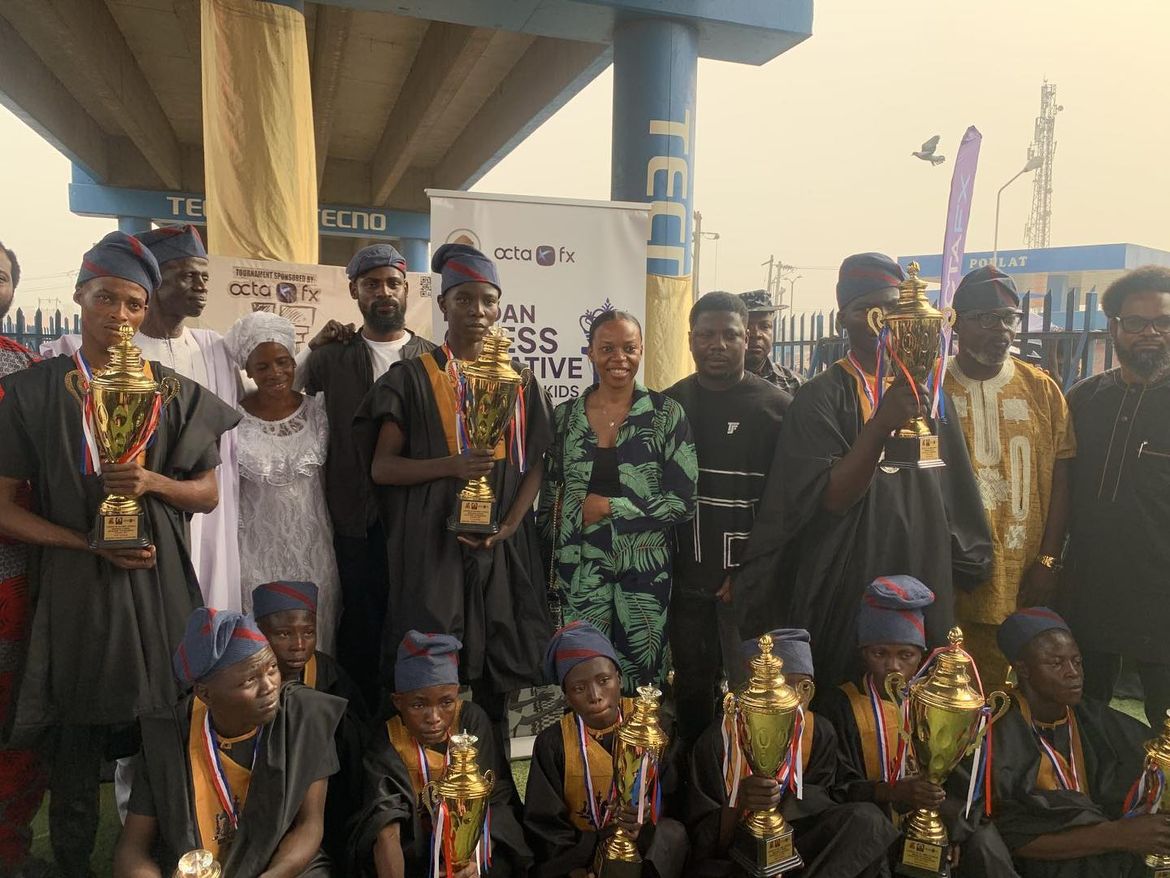 The Ibadan Chess Initiative For Street Kids is a two weeks program of intense learning of game of Chess at the Mokola Underbridge, Ibadan. The competition which included Art exhibition, Mental Math Finale, Chess without borders and presentation of awards to the winners.
The Commissioner for Ministry of Youth and Sports, Dr. Seun Fakorede, MNSE who described the event as "eye opener for Government to use Boardgames, Athletics and other Sports to take the weak and the homeless out of the Streets to give them better assess to basic needs of life.
Through this Initiative, the State Government through Oyo State Ministry of Youth and Sports are committed to partnering and hosting life changing events, sports activities and opportunities that will open Oyo State Talents to the World".
Fakorede, who further appreciated his Principal, Governor Seyi Makinde, For the use of sports as a means of alleviating poverty and further human capital development".
The winners of the Contest, in the Mental Math Category are Adisa Taiwo, Umar Ibrahim and Ayobami Ridwan while in the Junior Category, Usman Adegoke,Dauda Lasisi and Babangida Sanni emerged as the. Winners and in the Senior category is Jimoh Fawaz, Okele Nnenna and Bilal Umar emerged the winners in the categories respectively.
Source: Oyo Mind