Oreoluwa Afolabi is a fast actor actor who envisions herself as a versatile performer. She possesses a natural talent for acting and has honed her skills through rigorous training and experience.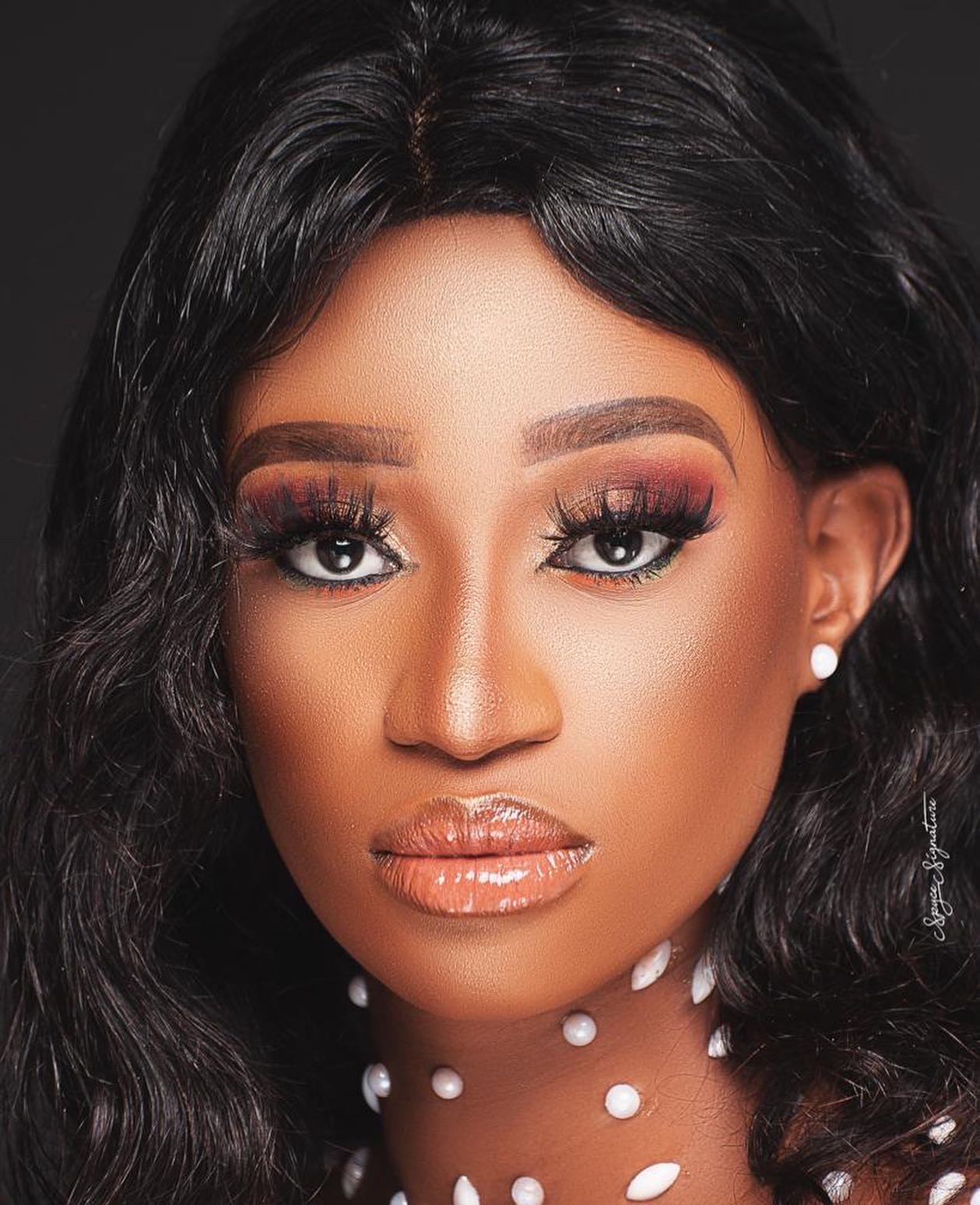 With her dedication and passion for the craft, Oreoluwa is poised to become a prominent figure in the entertainment industry. Her ability to embody a wide range of characters and emotions is a testament to her versatility as an actor. As she continues to pursue her dreams, Oreoluwa is sure to captivate audiences with her dynamic performances.
In an exclusive interview with Ranks Screen Correspondent Oreoluwa have this to say, read below.
What led you to pursue a career in acting?
Initially, I never envisioned myself pursuing a career in acting. As a child, my dream was to become a doctor. However, as I grew older, I discovered a newfound passion for the performing arts and decided to pursue it wholeheartedly.
What are your favorite role to play and why?
As an actor, I strive to bring any character I am given to life, and I do not have a particular favorite role. I fully immerse myself in the character and become one with them. My versatility as an actor allows me to play any character with ease and authenticity.
What do you think sets acting apart from other performing arts disciplines?
In my opinion, what distinguishes acting from other forms of performance is the ability to fully embody a character and effectively use one's facial expressions and body language to convey the role. To be a successful actor, one must thoroughly understand the character they are portraying, study their mannerisms and behaviors, and deliver a convincing performance.
Acting is the art of bringing realism to storytelling. It allows us to explore different personalities, settings, and life experiences. Through acting, we can gain a deeper understanding of the human condition and the complexities of the world around us.
What do you think are the benefits of pursuing a career in acting?
There are numerous benefits to pursuing a career in acting that I find personally fulfilling. One of the most exciting aspects is the opportunity to transform into a completely different character with each new project. It's a thrilling experience to inhabit someone else's persona and bring their story to life on screen.
Additionally, working in the acting industry provides ample opportunities to meet and collaborate with a diverse range of individuals. These connections can lead to new opportunities and help expand my professional network.
How has your experience as an actor changed since you first started out?
How has your experience as an actor evolved since you first began your career?
Over the course of my acting journey, I have undergone a significant transformation. My initial acting job was not up to par with my current standards.
However, with each subsequent role, I have gained invaluable knowledge and experience. I have learned to embrace diverse roles, which has helped me to hone my craft and become a better actor. I am constantly striving to learn and grow, and I am eager to continue expanding my knowledge and skills in the field of acting.
What advice would you give to someone who is just starting out in the acting profession?
As someone who has experience in the acting profession, I would like to offer some advice to those who are just starting out. Firstly, it is important to understand your purpose for choosing this career path. Is it for fame or do you have a genuine passion for acting? Once you have defined your purpose, work towards it with determination and focus. Remember, actions speak louder than words. It is not enough to simply talk about your dreams, you must take steps to make them a reality.
Patience is key in the acting profession. It can take time to be noticed and to land your first role. However, it is important to never lose hope and to keep pushing forward. There are many talented individuals out there waiting to be seen, but it is the patient ones who ultimately succeed.
In addition, I highly recommend attending auditions and taking acting classes. These experiences will not only improve your skills, but also provide valuable networking opportunities. Remember, the more you put yourself out there, the greater your chances of success.
In summary, the acting profession can be challenging, but with determination, patience, and hard work, you can achieve your goals. Define your purpose, take action, and never give up on your dreams.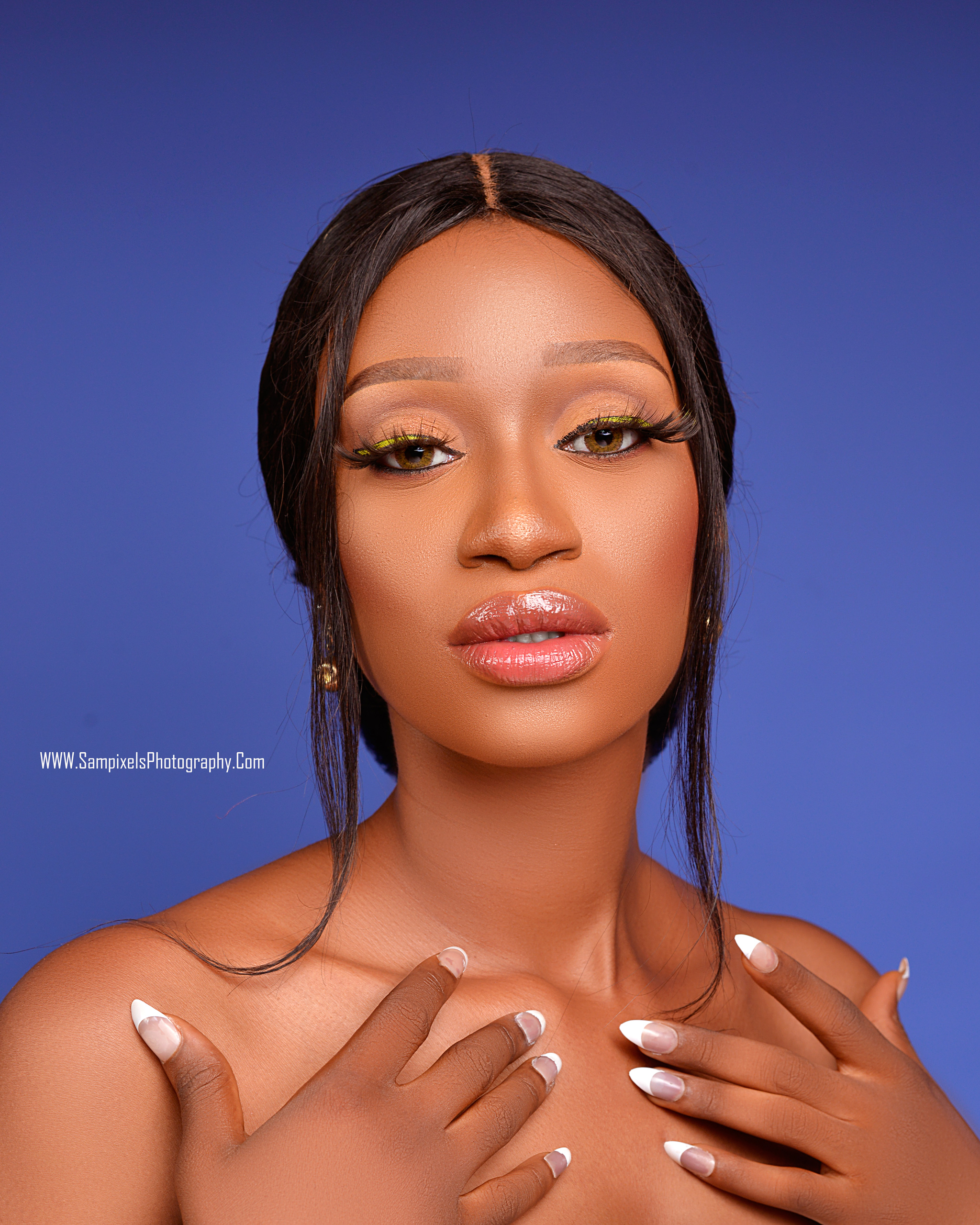 Do you have any thoughts on the current state of the acting industry?
In my opinion, the acting industry is experiencing a positive shift. Unlike in the past, where the same faces dominated the screen, directors and producers are now embracing new talent. However, this has also led to stereotyping, where certain actors are typecast into specific roles. For instance, Patience Ozokwu is often cast as the wicked wife, while Jim Iyke is portrayed as a musician who defies his wealthy father's wishes.
Despite this, the industry is vast, and many aspiring actors are now getting the recognition they deserve. The current state of the industry provides a platform for actors to showcase their talents, with some even producing solo acts and short films.
Moreover, the industry is now partnering with foreign brands, leading to increased recognition and exposure. A significant milestone is the recent Netflix deal, which has brought our movies to a global audience. Additionally, blockbuster movies are now making a significant impact in cinemas, creating a buzz like never before.
Overall, the acting industry is evolving, and I am excited to see what the future holds.
What do you think are the biggest challenges facing actors today?
One of the most significant obstacles that actors face in today's industry is the intense competition and scarcity of job opportunities. With countless individuals vying for a single role, it can be challenging to stand out from the crowd and secure a coveted position.
Each actor possesses their own distinct set of skills and talents, making the selection process even more daunting for casting directors and producers. As a result, actors must continually hone their craft and develop their abilities to remain competitive in this cutthroat industry.
Do you have any advice for aspiring actors who want to make it big in the industry?
If you're looking to succeed in the entertainment industry, it's crucial to make the most of the time between jobs and auditions. One way to do this is by setting aside a specific time for acting practice and using it to improve your skill set.
Networking is also key. Reach out to others in the industry and connect with people who may be able to offer guidance or opportunities. Collaborating with like-minded individuals can also be incredibly beneficial.
Don't forget to take classes to enhance your abilities and attend auditions whenever possible. Additionally, practicing in front of a camera or mirror can help you refine your craft.
Lastly, it's worth noting that diversifying your talents can be advantageous. For example, I am not only an actor but also a model. By expanding your skill set, you may open up new doors and opportunities.
Remember, success in the entertainment industry requires hard work, dedication, and a willingness to continuously improve. Keep pushing forward and never give up on your dreams.