On Sunday, Husseini Shaibu, a theater professional, reported his death on Twitter.
In his post, he stated, "I have just received reliable information that Mr. Femi Ogunrombi, an ethnomusicologist, former music instructor with the National Theatre, and former stand-in for the 'Papa Ajasco' character on the well-known #waleadenugaprod comedic series 'Papa Ajasco,' has passed away.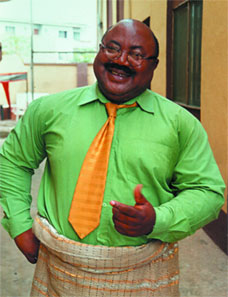 I've been informed that "Uncle Ogurombo," an actor, singer, highlifist, and trained nurse, passed away this evening (Saturday), though not to his hearing.
Ogunrombi's performance in Wale Adenuga's comedy series Papa Ajasco made him well-known.