When talking about a great film, the question 'who produced it?' usually pops up. three individuals Known for their distinctive storytelling style, Kunle Afolayan, Toyin Abraham and Charles Okpaleke have contributed to the evolution of the  Nollywood industry through their artistic expressions.
One may wonder what do all three have in common, the answer is not far-fetched: they have always done things their own way and this has not gone unrecognized given their recent collaboration with a grandmaster of craftsmanship, the Balvenie.
As a brand which embodies mastery in itself, The Balvenie applauds the spirit of passion and craftsmanship in creative individuals who share this same zeal and has consistently demonstrated dedication to commemorating and rewarding recognizable uncommon craft among the world's artistic and passionate people.
Meet the Makers
one of the most renowned producers from Nigeria, Kunle Afolayan, has been a dominant force in the Nigerian film business for more than 23 years as an actor, director, producer, and writer. His perseverance and ambition have helped him become one of the most influential filmmakers, and he is well-known for introducing Nigerians to the golden age of cinema through his distinctive works.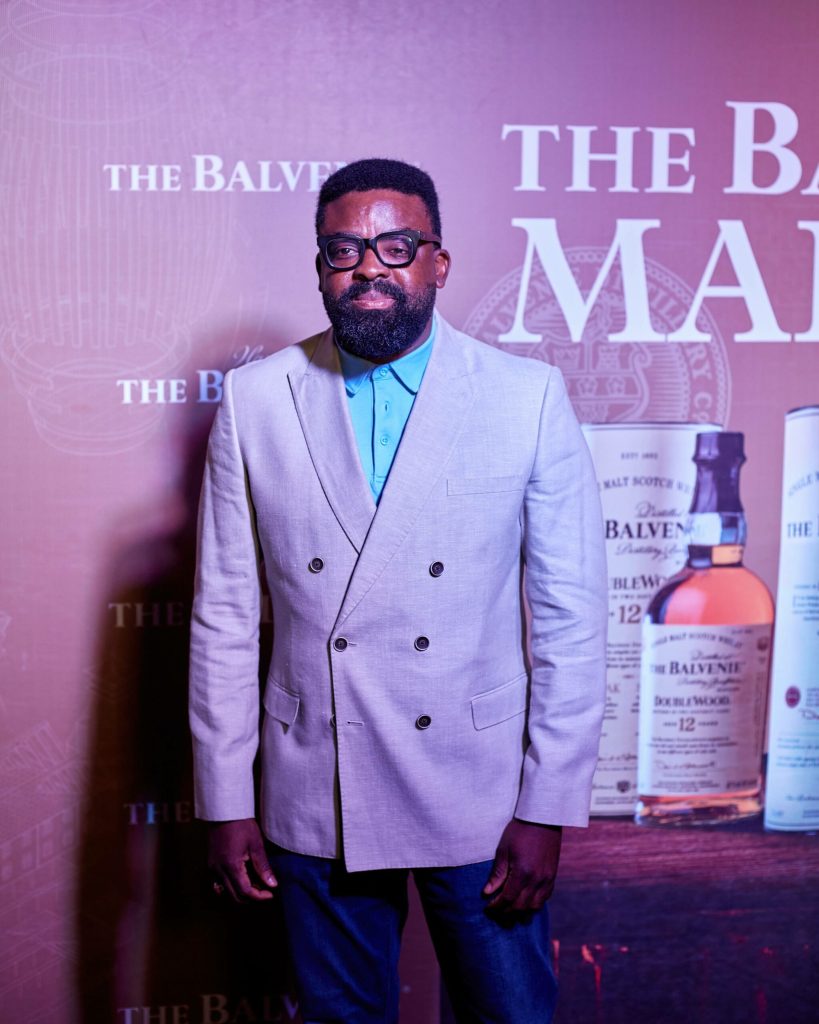 Every production from his stables has been a blend of uniqueness, mastery and pure creativity, which encapsulates the spirit of The Balvenie Makers. When asked about the key to his mastery in the filmmaking industry, he responded,
You can always define and design your own path to success in every aspect of life; focus, discipline and consistency is key, when you leverage your uniqueness, mastery ensues– and this is what the maker's project is about.
Charles Okpaleke is the creator of Play Management, an award-winning production company that has worked on some of the most recently talked about Nollywood films, including Breaking Free and Living in Bondage. A talent manager with a knack for spotting and managing several distinctive and creative people who have gone on to make names for themselves in the industry,  Charles believes success is never a linear process, it comes when talent is supported by dedication and hard work.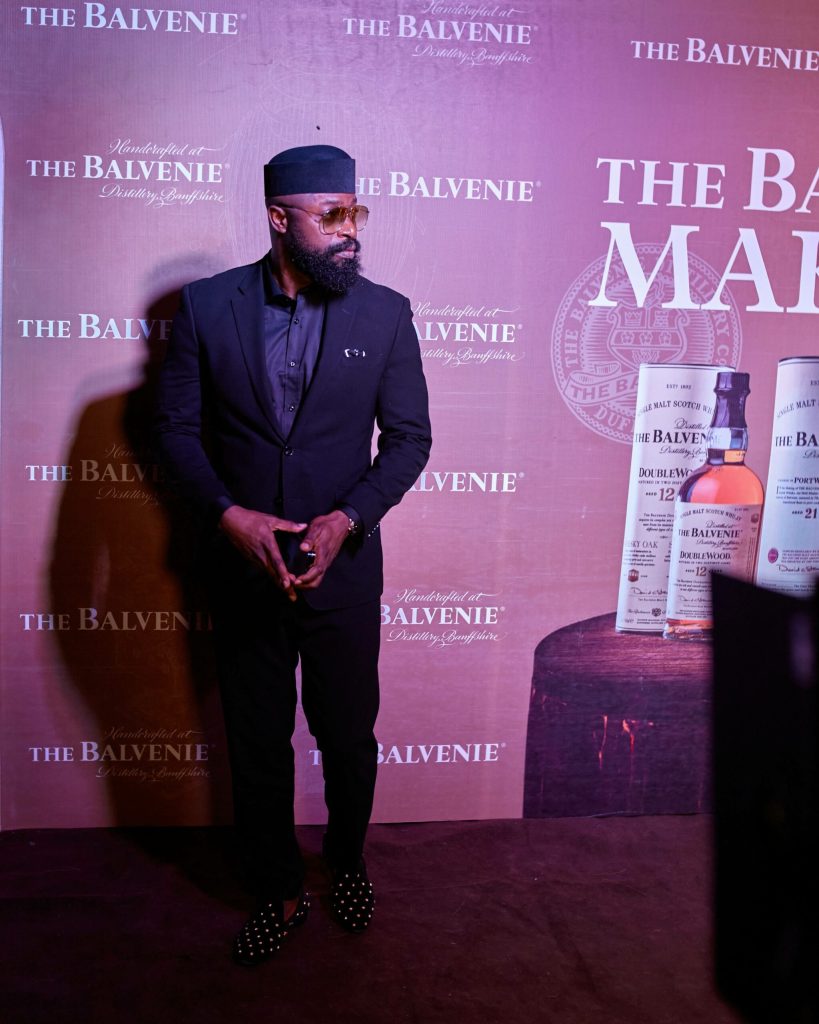 During the last edition of the Balvenie Makers event in Lagos, He said
there is no customized path to success, each person has a uniqueness that is borne out of the individual mindset and attitude to put in the work; the mastery you see is the result of what happens behind-the-scenes and it shows in your output.
Toyin Abraham is an actor and filmmaker who began her career in 2003 and has earned a household name in the indigenous Yoruba movie industry. Through her niche in satirical plots, Toyin has won numerous awards in comedy and is one of the top faces of the Yoruba movie industry and has featured in popular award-winning movies such as; Alakada,  King of thieves, and The Therapist, to list few. Toyin believes mastery is about sustaining peak heights and following due process which is one of the values of the Balvenie.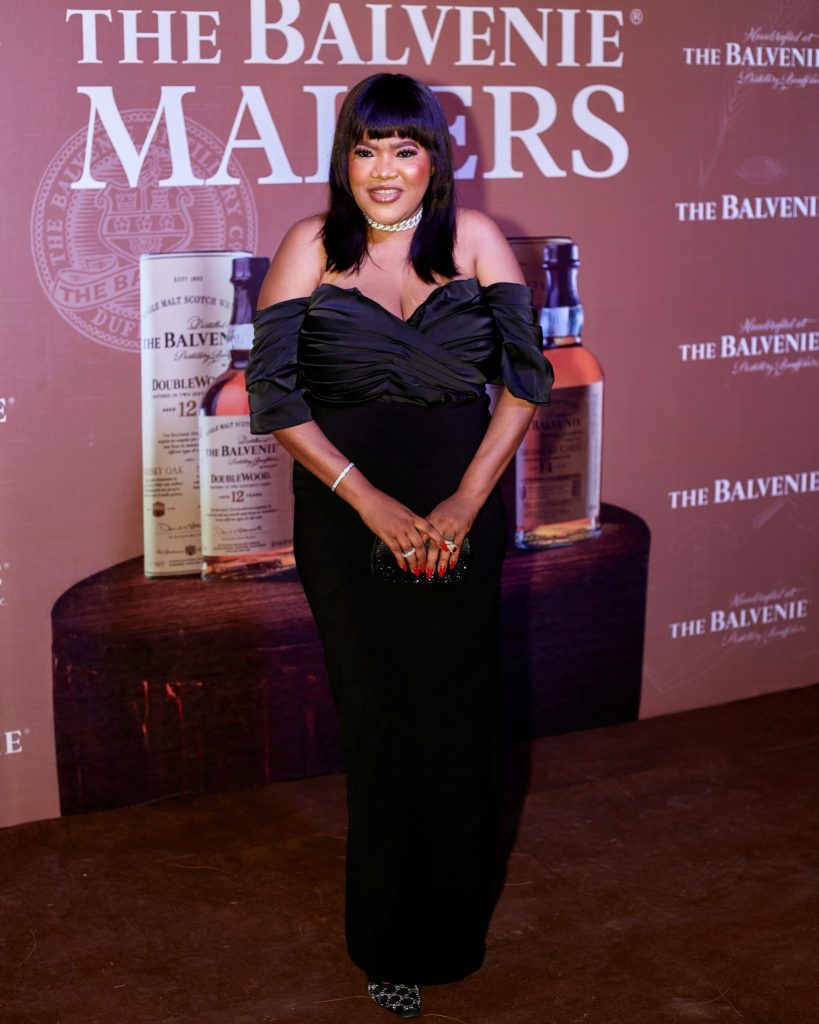 The Maker's Project captures this passion and self-confidence, which are two essential components of The Balvenie. Its Makers are able to dramatize the distinctively human distinction made when Makers put their souls into their work through this process of shared enthusiasm.
Experience the taste of Creativity with the Balvenie