Media entrepreneur Linda Ikeji has announced her foray into Nollywood with a feature film titled "Dark October".
She announced this on Monday via her social media platforms, adding that it will be available exclusively on Netflix on February 3rd, 2023.
Toka McBaror's film narrates the narrative of the horrific lynching of four University of Port Harcourt (ALUU 4) students in 2012.
It will chronicle the circumstances leading up to their murder, as well as the aftermath of the mob action and its impact on their families, friends, and the community.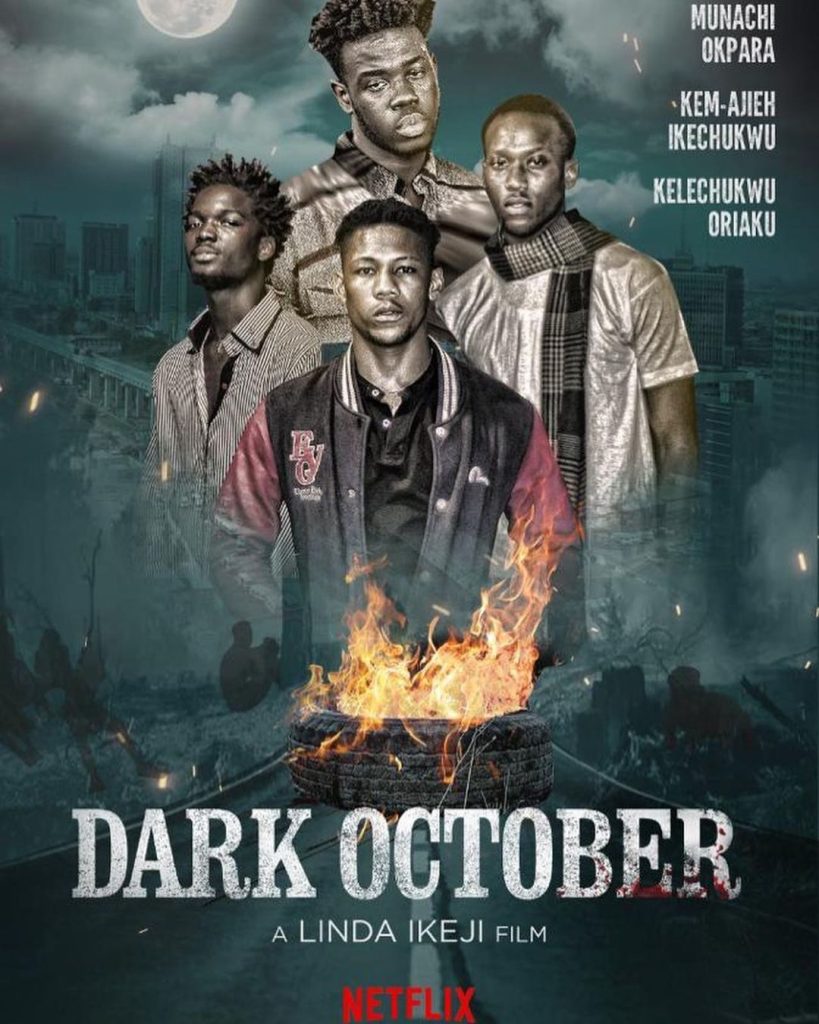 The film features a cast of talented new-comers, Chuks Joseph, Munachi Okpara, Kem-Ajieh Ikechukwu, and Kelechukwu Oriaku.
Linda Ikeji said: "This film is a powerful and important story that needs to be told. We hope it will spark a conversation about the dangers of extrajudicial killings and the importance of ensuring justice for all."
"We are excited to be able to bring this story to life on the big screen and to be able to give a voice to these young men and their families, we are honoured to be a part of this project and to work with Linda Ikeji and Toka McBaror to bring this important story to the world," said official distributor, FilmOne's founders, Moses Babatope and Kene Okwuosa.