The influence of Kunle Afolayan is long-lasting and profound. Prior to the monumental success of ANIKULAPO, Kunle Afolayan has always worked with magic, both historically and currently. He served as an inspiration for many filmmakers even before cinema and online streaming were widely adopted in Nigeria; to his credit, movies like Irapada, The Figurine, Phone Swap, October 1, Roti, The CEO, Mokalik, etc. have all been named the finest movies by movie lovers.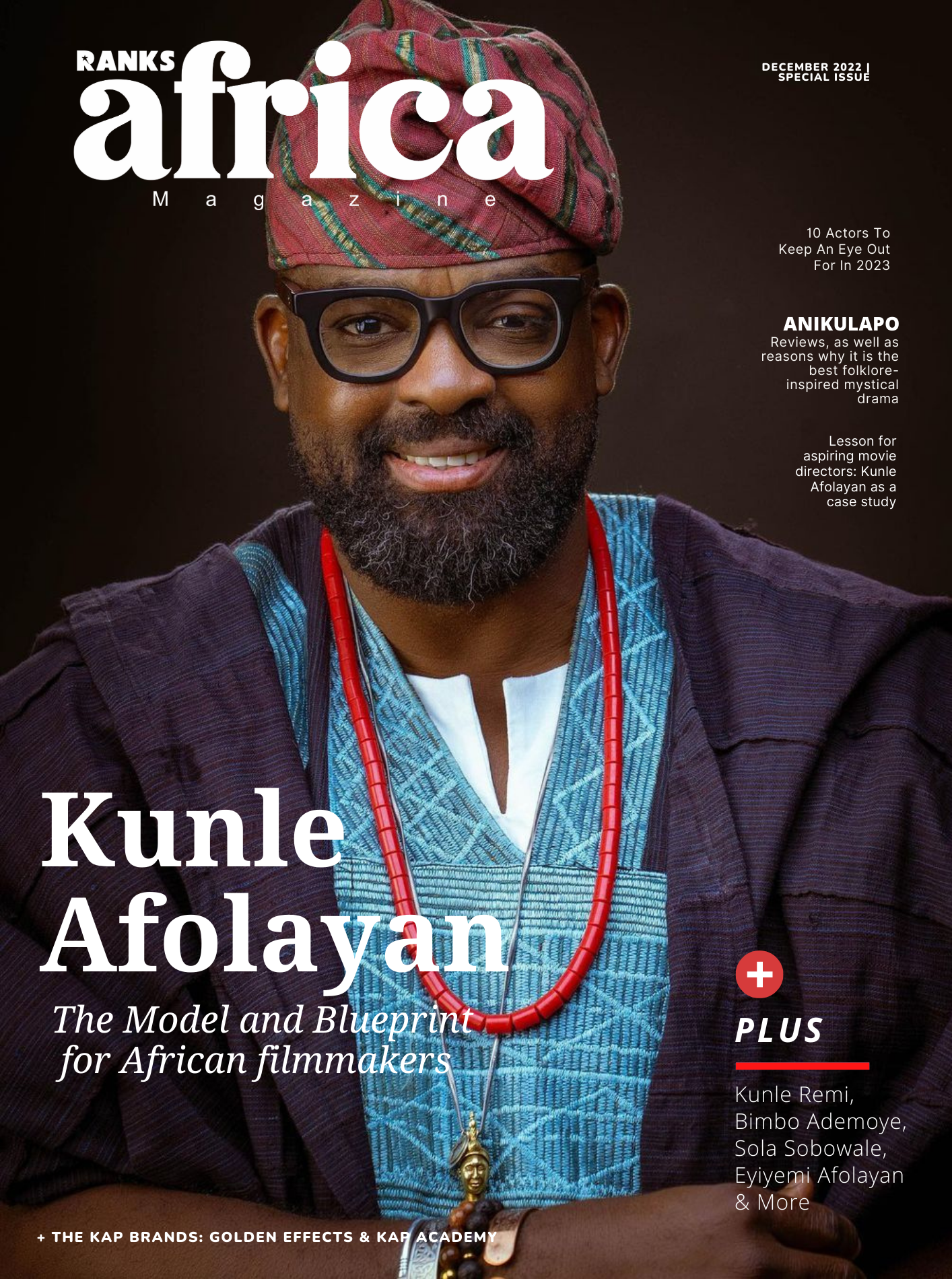 Without a doubt, Kunle Afolayan revolutionized how viewers rated Nigerian films. He is one of the most well-known directors to emerge in the last two decades. He also fits the description of a director who is aware of the idea of talent stardom.
Even though Kunle Afolayan has not yet received an Oscar, he will always be considered one of the best in the world. For this reason, a special edition of Ranks Africa Magazine has been created to recognize and commemorate him.
With nearly three decades of professional acting experience, Kunle Afolayan is not just a talented filmmaker but also a very skilled actor who is pleasant, charming, and easygoing.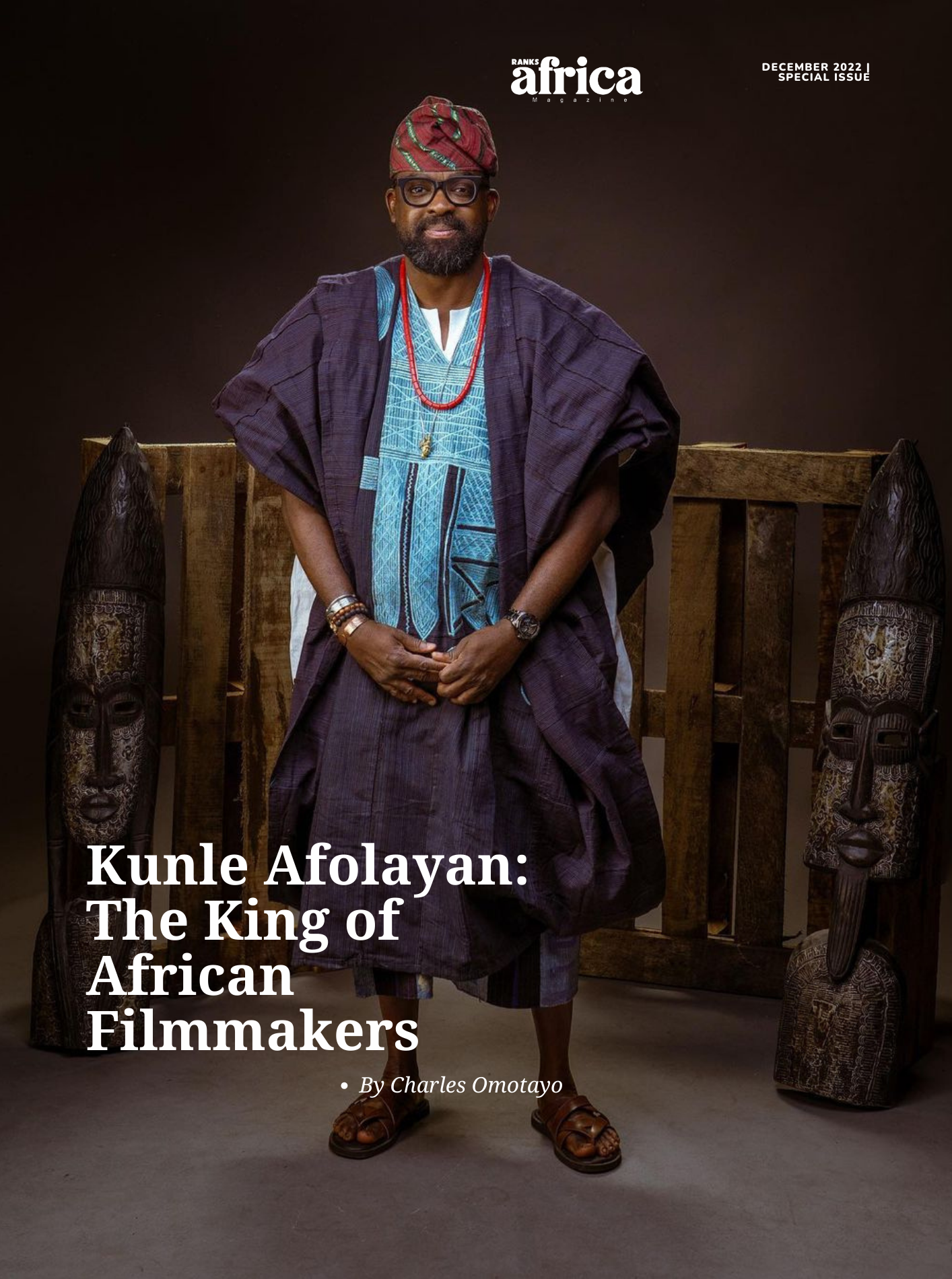 We also name 14 actors in this special issue of the magazine who you should watch out for in 2023. The list includes actors who are having breakout years, stars of highly anticipated films for the awards season, and even actors who are making their film debuts.
So now it's over to you. What do you think of this issue, both in print and online? What do you like and what is missing? Let us know RanksAfrica@gmail.com or @RanksAfrica on Twitter and Instagram and we'll see what we can deliver in our forthcoming issues.
DOWNLOAD THE DIGITAL COPY HERE