In our celebrated "Engine Room" series, we consistently illuminate the trailblazers propelling brands to new heights, the maestros orchestrating the magic behind the scenes, and the pioneers who set remarkable standards. In this week's edition, we plunge into the captivating world of the ongoing BBNaija reality show to cast a radiant spotlight on Three exceptional housemates who not only captivate us on screen but also possess the entrepreneurial spirit. Among these remarkable individuals is Cynthia Nwadiora, better known as CEEC, who has not only left her mark in the Big Brother house but has also made a significant impact in the business world.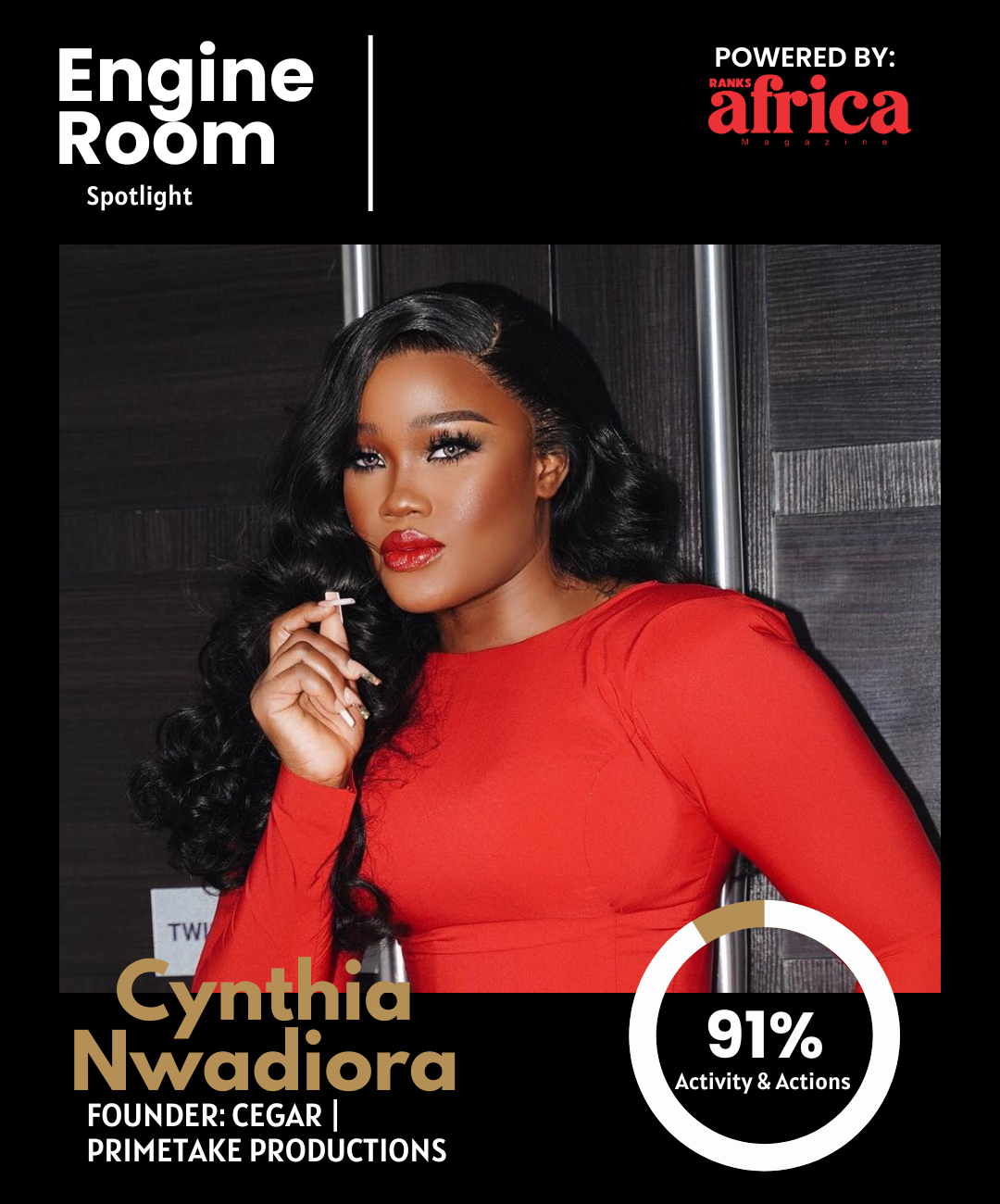 Cynthia Nwadiora, popularly referred to as CEEC, is not just a contestant on the BBNaija show; she is a dynamic entrepreneur with a vision. Beyond her captivating on-screen presence, she has ventured into the world of business and founded two thriving enterprises that are reshaping their respective industries.
CEGAR -Leading the Way in Athletic Wear. One of CEEC's most notable accomplishments is the establishment of CEGAR, a Nigerian athletic brand that is rapidly becoming a household name. CEGAR is more than just a clothing line; it's a testament to CEEC's dedication to promoting a healthy and active lifestyle. The brand has garnered customers for its high-quality athletic wear, designed to inspire and empower fitness enthusiasts across Nigeria and beyond. CEGAR's commitment to quality and innovation has solidified its position as a leader in the Nigerian athletic wear market.
View this post on Instagram
PRIMETake Productions– Crafting Cinematic Excellence: In addition to her success in the world of fashion and fitness, CEEC has ventured into the realm of entertainment. She is the visionary founder of PRIMETake Productions, a dynamic film production company. Through PRIMETake Productions, CEEC is making her mark in the Nigerian film industry by producing compelling and engaging content that resonates with audiences. Her dedication to storytelling and her passion for the art of filmmaking have positioned PRIMETake Productions as a rising star in the world of Nigerian cinema.
View this post on Instagram
Ceec serve as a reminder that ambition, creativity, and determination can propel anyone to success, no matter where they start. Her dual roles as the founder of CEGAR and PRIMETake Productions exemplify the limitless potential that lies within individuals who dare to dream and take action.
As we continue to follow the journey of these remarkable BBNaija housemates, let us not only revel in their on-screen personas but also applaud their entrepreneurial spirit. They are living proof that greatness knows no boundaries, and with determination and innovation, one can truly make a mark in any field they choose to pursue.