In our celebrated "Engine Room" series, we consistently illuminate the trailblazers propelling brands to new heights, the maestros orchestrating the magic behind the scenes, and the pioneers who set remarkable standards. In this week's edition, we plunge into the captivating world of the ongoing BBNaija reality show to cast a radiant spotlight on Three exceptional housemates who not only captivate us on screen but also possess the entrepreneurial spirit. Among these remarkable individuals is Hazel Oyeze Onou, popularly known as WhiteMoney, a shining example of entrepreneurial dynamism. As the founder of the White Money Party Jollof, White Money has left an indelible mark in the culinary world.
Long before his entrance into the BBNaija All Stars house, White Money had been the driving force behind a thriving food business with a specialization in the art of crafting delectable Jollof rice. With a reputation for culinary excellence and a commitment to delivering top-notch services, White Money's venture was already a standout success story before the Bbnaija All Stars reality show's curtains rose.
White Money's journey as a culinary entrepreneur traces back to his unwavering passion for creating mouthwatering dishes, particularly the beloved Jollof rice. His innate talent for crafting this iconic West African delicacy became his signature. Through relentless dedication and an unwavering commitment to quality, he transformed his love for cooking into a thriving business venture.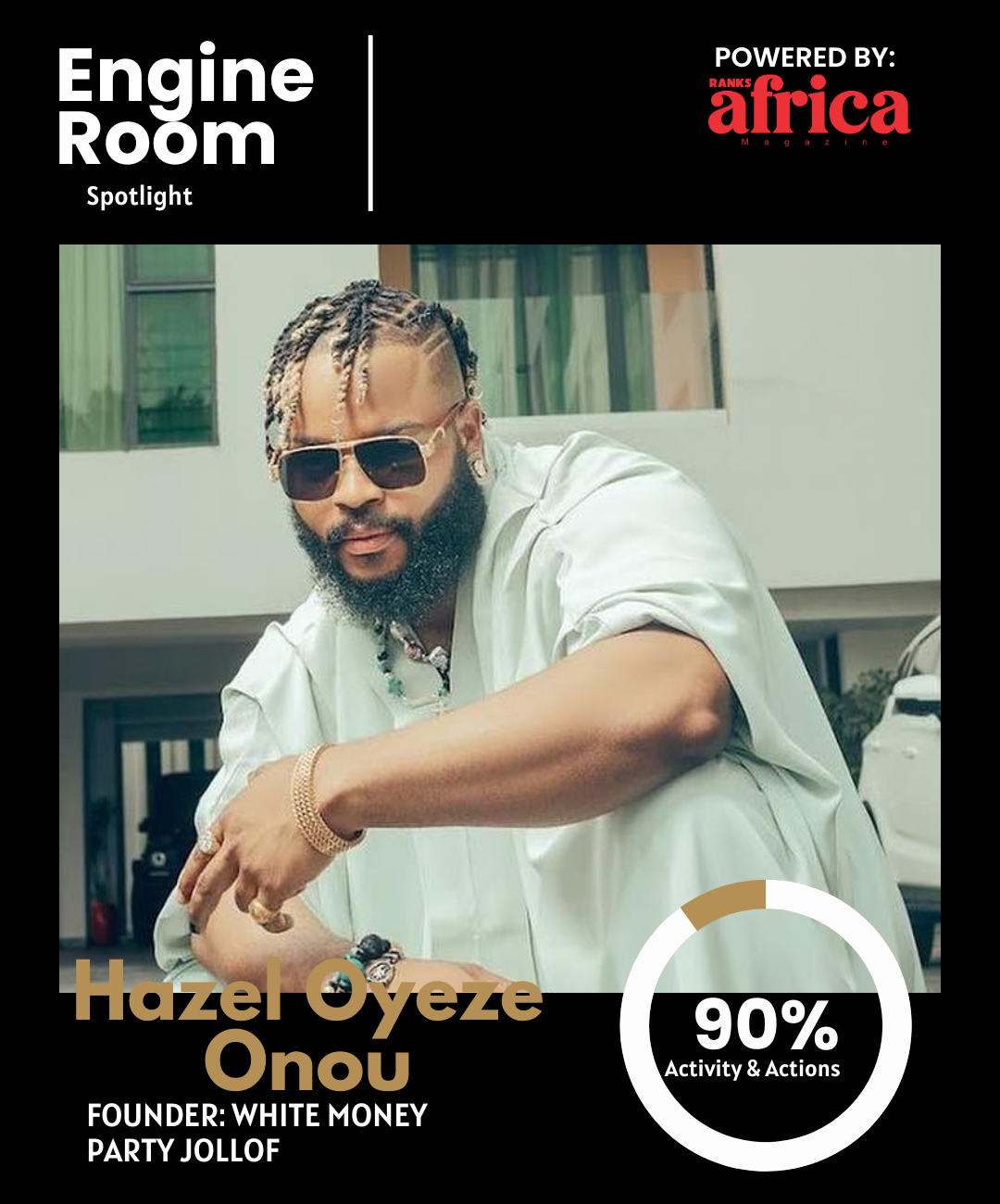 The White Money Party Jollof brand, affectionately known as WMP Jollof, emerged as a beacon of culinary excellence in Nigeria's bustling food industry. Known for its rich, flavorful Jollof rice and exceptional customer service, WMP Jollof swiftly gained a loyal customers.
White Money's success was not solely based on the delectable taste of his Jollof rice but also on his meticulous attention to detail and his ability to create memorable dining experiences. Whether catering for intimate gatherings or large events, his commitment to quality remained unwavering.
White Money's journey took an exciting turn when he accepted the invitation to join the BBNaija reality show. His decision to participate was fueled by a desire to not only showcase his charismatic personality but also to leverage the platform to further expand his culinary empire. As he entered the BBNaija house, White Money carried with him a wealth of culinary expertise and a winning attitude.
View this post on Instagram
In the BBNaija house, White Money seamlessly balanced his roles as both a contestant and Foodpreneur. His culinary skills became a source of delight and entertainment for both his fellow housemates and the viewing audience. His ability to whip up delicious meals and infuse joy into communal dining moments contributed to his endearing popularity.
View this post on Instagram
In conclusion, White Money, the founder of White Money Party Jollof, embodies the spirit of entrepreneurship, culinary artistry, and entertainment, all in one charismatic persona. His presence in the BBNaija All Stars house is a testament to the diverse talents that thrive within Nigeria's vibrant creative landscape.