The history of the Nigerian Entertainment landscape in the last decade cannot be said to be complete without a reference to the year 2020 which significantly affected all spheres of the entertainment industry. From Music, Movie, Comedy, to Cinema and Shows, every aspect were significantly affected as a result of the global pandemic which led to months of lockdown across the world including Nigeria. In the midst of this pandemic, while many entertainers were struggling to survive, and some pushed off the scene due to the New Normal, a new star was born, changing the face and phase of entertainment in Nigeria. His name is Olamilekan Agbelese popularly known as LAYCON, the phenomenal champion of the Lockdown episode of the "Big Brother Naija" reality TV show, who is now the Unstoppable Superstar.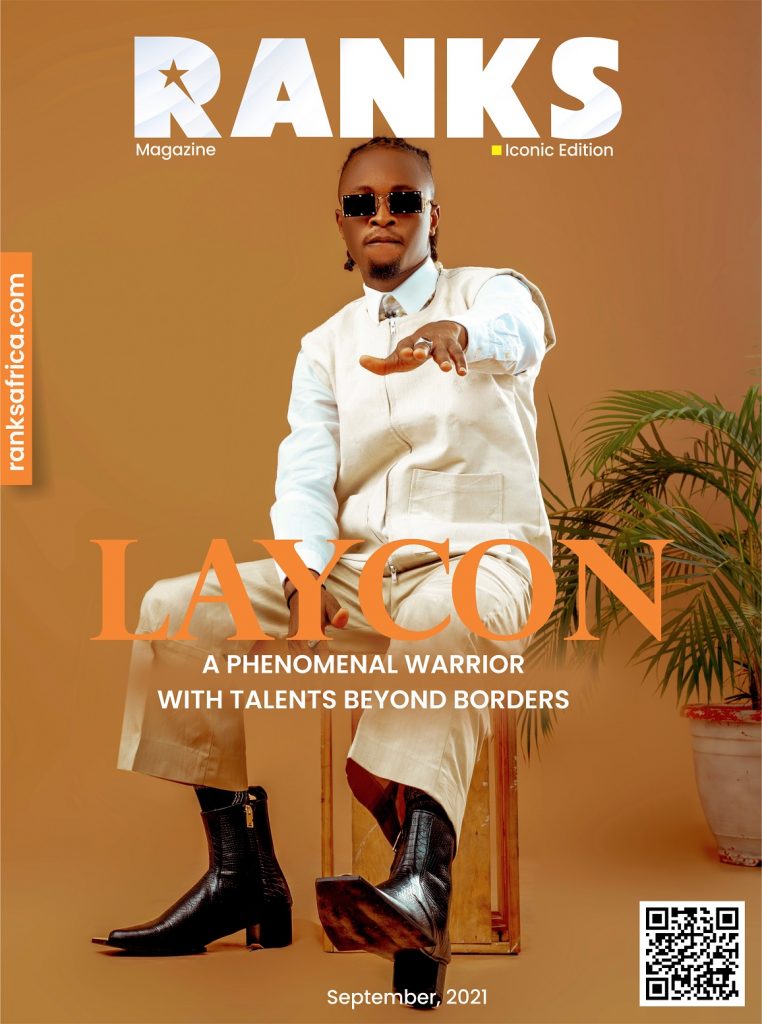 Ranks Magazine is a Single Character Tabloid that intends to holistically capture the life, career growth and creativities of certain individuals who have distinguished themselves in their chosen fields of endeavours. It has a tripartite motive of; serving as a compendium for the personality, x-raying the known and revealing the unknown.
This edition, gives an insight into the lockdown ICON of Big Brother Naija, x-raying his rise to stardom, critique of his album and perspectives of fans about him. A perspective analysis of this phenomenon GOD IN HUMAN BODY is presented in this edition and it is insightful. As you flip through the pages, you will no doubt see the depth of research and robust intellectual analysis in all the discourses.
Welcome to the world of Ranks.
Chief Editor: Charles Omotayo.
Creative Director: Wale Kazeem
Project Coordinator: Wale Kazeem | Lanre Adegbaju
Photographer: Lopeze Photography
Stylist: Leereeks The Stylist
Read below Excerpts
ICON EDITION: AGAIN, WHO IS LAYCON?
ICON EDITION: THE UNSTOPPABLE JOURNEY OF LAYCON
VIEWS AND PERSPECTIVES OF FANS AND FRIENDS ABOUT LAYCON
Laycon: The Long Walk to Shall We Begin Album
WHY SOME FANS CHOOSE TO GO ON EVERLASTING JOURNEY WITH LAYCON
You can Download full Magazine 
https://ranksmagazine.com/product/laycon-icon-edition/