Adedoyin Ashiru is a multi-award-winning media professional, promoter, business owner, and brand management specialist who is familiar with the mechanics of communication. Doyin, 30, began her profession when she was 16 years old, and she is still working hard to support Nigerian kids whenever they need it. She is the director at Doyin Ashiru Concept (DAC International), a media company that provides consulting services to Nigerian celebrities and companies, and the publisher of the popular monthly SingleLink Magazine. Due to her love for others, Doyin also operates the DAC Foundation. Doyin, an Abeokuta native from Ogun State, completed studies in marketing and business management and advertising and marketing communication at the University of Bedfordshire in the United Kingdom (MSc).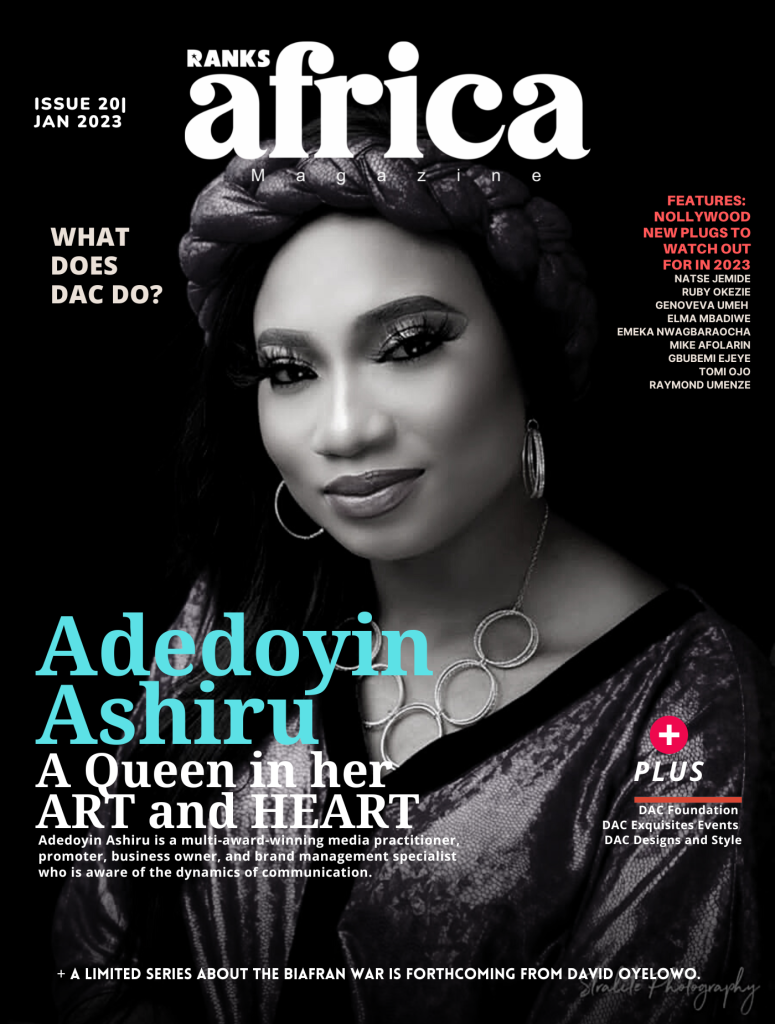 As a professional promoter and event guru, Doyin added numerous media master's degrees to her list of achievements. Doyin, a pan-Africanist, has contributed to the growth of African culture in the United Kingdom and, through her generosity, has supported a lot of Nigerians in the UK in actualizing their dreams. Doyin profoundly received the DAC International Awards as a way of rewarding outstanding achievements and talents that have made vibrant contributions to the growth of Nigeria.
This wave-making laurel has encouraged and appreciated talents as well as trailblazers in different sectors over the years. With its first edition in the Republic of Ireland, the DAC International Awards didn't relent, pulling off another successful edition in the UK in 2018. The third edition of the DAC International Awards, held in the serene atmosphere of the GRA-Ikeja in Lagos, Nigeria, honored the First Lady of Ogun State, Her Excellency, Mrs Bamidele Abiodun, among other notable and influential celebrities. In 2021, the 4th edition was held in Ibadan, Nigeria, where notable personalities from Ibadan and beyond were recognized.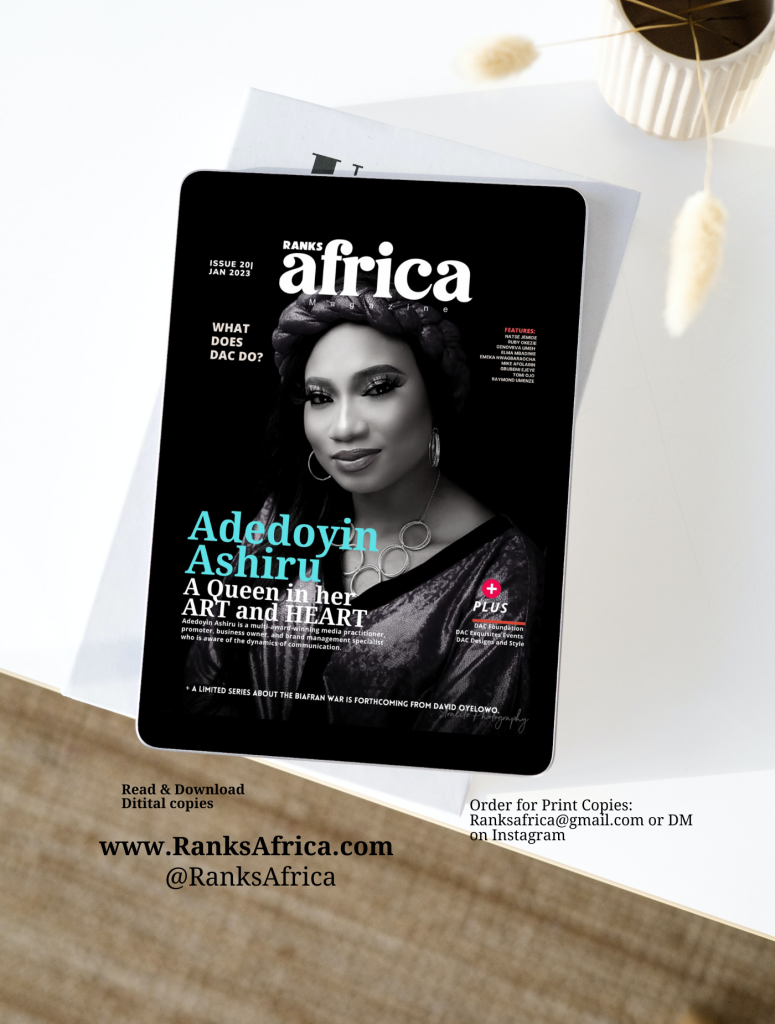 Doyin, an advocate for girl children, women, and youths with a keen interest in the well-being of Nigerian youths, gave support to the less privileged at the Olusegun Obasanjo Presidential Library (OOPL); this same gesture commenced in 2015 in Ibadan.
Due to Doyin Ashiru's significant actions, this special edition of Ranks Africa Magazine is dedicated to her.
So now it's over to you. What do you think of this issue, both in print and online? What do you like and what is missing? Let us know RanksAfrica@gmail.com or @RanksAfrica on Twitter and Instagram and we'll see what we can deliver in our forthcoming issues.
READ AND DOWNLOAD HERE FOR FREE