Hakimi story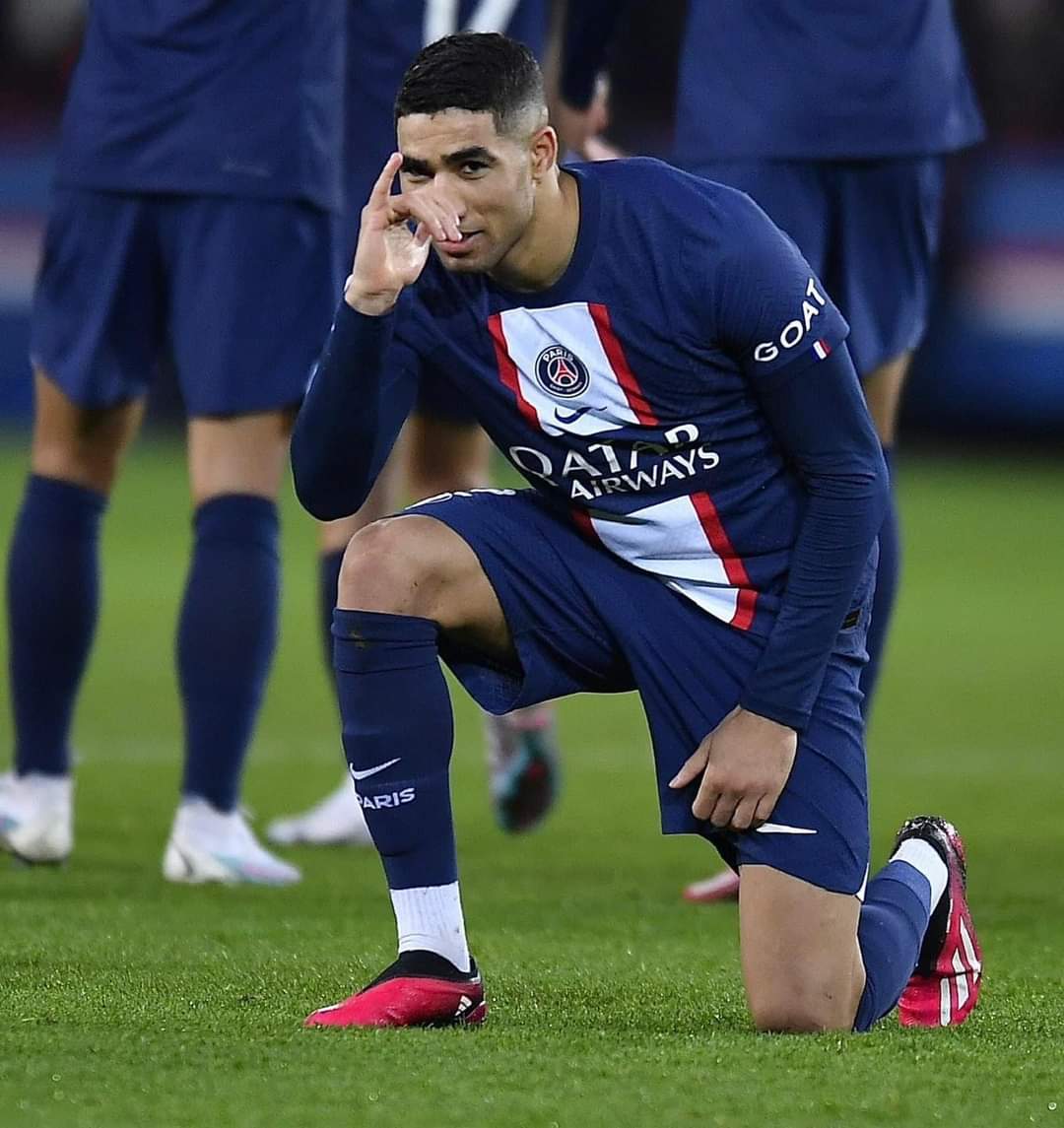 Achraf Hakimi is a prominent Moroccan footballer widely recognized for his exceptional versatility, impeccable speed, and impressive attacking capabilities. The 22-year-old has already established himself as one of the most promising young talents in world football, having impressed for clubs such as Borussia Dortmund and Inter Milan as well as representing his country, Morocco, at the international level. In this article, we will take a detailed look at Hakimi's inspiring journey to the top of professional football, his playing style and career highlights, his contributions to the Moroccan national team, and his personal life beyond the pitch.
1. Early Life and Career Beginnings of Achraf Hakimi
Childhood and Family Background
Achraf Hakimi was born on November 4, 1998, in Madrid, Spain. His parents are Moroccan immigrants who moved to Spain in search of better life opportunities. Hakimi's love for football was evident from his early childhood days, and he would often play with his brothers and friends in the local park.
Development in Youth Academies
Hakimi started his football career in the youth academy of local club CD Colonia Ofigevi, where his talent was quickly recognized. He was later scouted by Real Madrid, and in 2006, at the age of 8, he joined the prestigious club's youth academy.
Hakimi's impressive performances in the youth ranks caught the attention of the senior team's coaching staff, and in 2017, he made his first-team debut in a Copa del Rey match against Cultural Leonesa.
2. Rise to Fame: Hakimi's Breakthrough Season with Dortmund
Signing with Borussia Dortmund
In the summer of 2018, Hakimi joined Borussia Dortmund on a two-year loan deal from Real Madrid. The young Moroccan was brought in to provide depth in the full-back positions, and he quickly won over the fans with his attacking prowess and defensive solidity.
Outstanding Performances in the 2018-2019 Season
Hakimi had an outstanding debut season with Dortmund, scoring 3 goals and providing 7 assists in 28 Bundesliga appearances. He was a key figure in Dortmund's title challenge, and his performances earned him the Rookie of the Season award.
3. The Moroccan's Versatility and Playing Style
Hakimi's Preferred Positions and Playing Style
Hakimi is predominantly a right-back, but he is also comfortable playing on the left and in midfield. His pace, dribbling skills, and crossing ability make him a potent attacking threat, while his defensive awareness and positioning make him a reliable defender.
Impact on the Team's Tactics and Strategy
Hakimi's versatility and attacking ability have allowed Dortmund and now Inter Milan to play with a more attacking approach, as he provides width and penetration on the flanks. His contributions have been vital in creating chances and scoring goals, and his presence in the team has made them more dynamic and unpredictable.
4. Transfer to Inter Milan: Expectations and Adjustments
Reasons for Joining Inter Milan
In the summer of 2020, Hakimi was signed by Inter Milan for a reported fee of €40 million. The Moroccan was brought in to provide added attacking threat from the right-back position and to fit into Antonio Conte's 3-5-2 system.
Adapting to a New Team and League
Hakimi has made a strong start to his Inter Milan career, scoring 6 goals and providing 5 assists in his first 33 appearances. He has quickly adapted to the new team's tactics and style of play, and his performances have been vital in Inter's title challenge.
Overall, the young Moroccan has established himself as one of the most exciting full-backs in world football, and his future looks bright as he continues to develop and improve.5. Hakimi's Contributions to Morocco's National Team
Early Involvement with the National Team
Achraf Hakimi's impressive skills on the pitch have not gone unnoticed by Morocco's national team. In fact, Hakimi made his international debut for the team in September 2016, at the age of just 17. Since then, he has become a key player for Morocco, consistently impressing fans and fellow teammates alike.
Performance Highlights and Achievements with Morocco
Hakimi's contributions to the Moroccan national team have been significant. One of his most notable performances was during the 2018 World Cup, where he played in all three group stage matches and helped Morocco secure two clean sheets. He also scored his first international goal during a friendly match against Cameroon in 2018.
In addition to his impressive performances, Hakimi has helped Morocco achieve some notable victories. In 2018, he played a crucial role in Morocco's qualification for the Africa Cup of Nations, which they eventually went on to reach the Round of 16.
6. Future Outlook: Potential for Hakimi to Become a World Class Player
Assessment of Hakimi's Current Skills and Potential
There is no doubt that Hakimi is already a highly skilled player, with his speed, dribbling ability, and defensive prowess setting him apart from others. Furthermore, his versatility makes him a valuable asset to any team he plays for.
As for his potential, many experts and fans alike believe that Hakimi has what it takes to become a world-class player. With his young age, his hunger for success, and his impressive work ethic, there is no doubt that Hakimi has a bright future ahead of him.
Expectations for Future Performance and Development
Given his already impressive performances, the expectations for Hakimi's future performance are high. Many believe that he will continue to improve and become an even more integral player for his current team, as well as for Morocco's national team.
Off the pitch, Hakimi is also known for his dedication to improvement and development. Whether through extra training sessions or studying game footage, he is always looking for ways to enhance his game.
7. Off the Pitch: Hakimi's Personal Life and Philanthropic Endeavors
Hakimi's Personal Interests and Hobbies
Off the pitch, Hakimi is known to have a passion for fashion, often seen sporting stylish outfits and accessories. He is also a big fan of music, with hip hop and rap being some of his favorite genres.
In addition to his personal interests, Hakimi is also a family-oriented person, and credits his parents for his success. He often shares photos and videos of his family on social media, offering fans a glimpse into his personal life.
Philanthropic Activities and Contributions
Hakimi is also known for his philanthropic endeavors, supporting various charities and initiatives. In 2020, he donated €250,000 to help fight the COVID-19 pandemic in Morocco. He has also been involved in campaigns to raise awareness for various health issues, such as diabetes and cancer. In doing so, Hakimi has shown that he is not only a talented athlete, but also a compassionate human being committed to making a positive impact.In conclusion, Achraf Hakimi's story is an inspiring one, with the young Moroccan footballer quickly establishing himself as one of the most talented players of his generation. His versatility, speed, and attacking ability have caught the attention of football fans around the world, and his future potential is vast. With continued hard work and dedication, Hakimi's career is sure to be one to watch closely as he looks to establish himself as one of the world's best players.
FAQ
What is Achraf Hakimi's preferred position on the field?
While Hakimi is a versatile player who can play multiple positions, his preferred position is as a right-back or wing-back.
What are some of the highlights of Hakimi's early career?
Hakimi began his footballing journey at Real Madrid's youth academy, where he was part of the team that won the UEFA Youth League in 2016. He also represented Morocco at the U-20 level and played a key role in the African Nations Championship in 2018.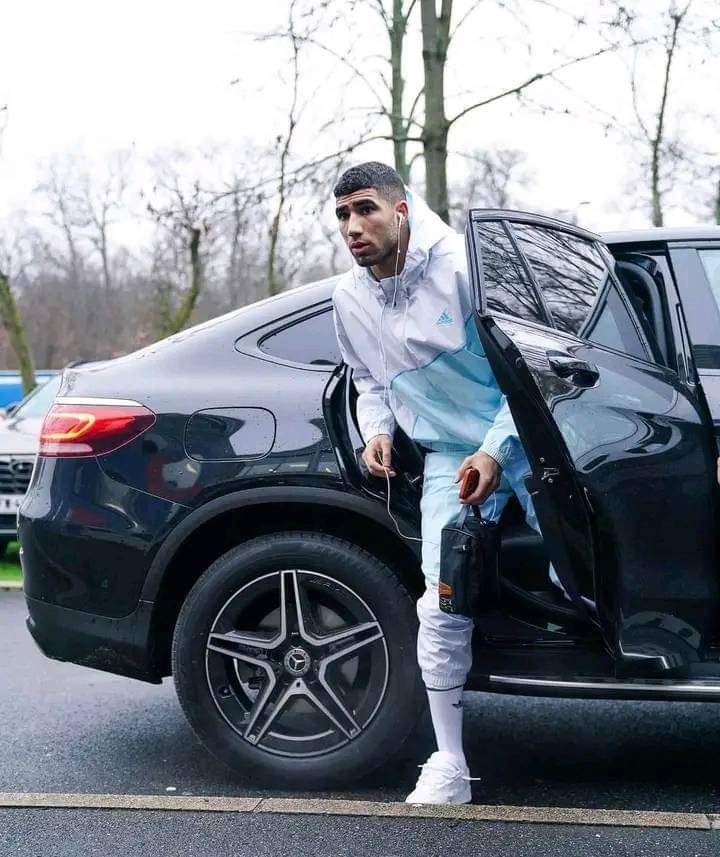 What was Hakimi's most memorable performance in the 2018-19 season with Dortmund?
One of Hakimi's most memorable performances for Dortmund that season was in a Champions League match against Atletico Madrid, where he scored two goals in a 4-0 win.
What philanthropic activities is Hakimi involved in?
Hakimi is involved in various philanthropic activities, including supporting the "Education for All" program, which helps provide educational opportunities for girls in Morocco. He also regularly donates to charity organizations, including those focused on providing relief to people affected by the COVID-19 pandemic.